Orange Botswana, through the Orange Foundation, upholds its commitment to support youth through technology
Orange Botswana, in collaboration with Huawei and the Botswana Government, continue to empower the youth with digital skills and tools
Doubled with the Digital School, Orange Botswana through Kgotla Animations initiative donated food hampers to the community
Orange Botswana and Huawei through the Orange Foundation, is proud to launch its 53rd Digital School Programme in Botswana, this was done through an official handover of digital equipment worth P53,731.50 at Pandamatenga Primary school on the 21st of October 2022. The Orange Digital Schools Programme aligned with the Orange Foundation bridges the digital gap by providing children in remote areas with access to technology that will in turn, provide better access to education.
Since its inception, the programme has seen 16,255 students benefiting from deployed schools, with 102 teachers trained in using digital kits as a mode of teaching. This is a true testament of how Orange Botswana, through the Orange Foundation, continues to bridge the digital gap in remote areas in line with the United Nations 2030 Agenda that recognises the need to develop knowledgable societies where everyone has opportunities to learn and engage with others, through access to Information and Communication Technologies (ICTs).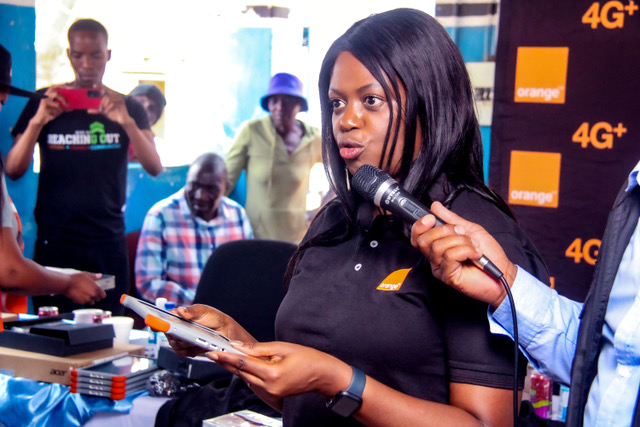 "We remain dedicated and determined to contribute to the transformation and shaping of the youth's digital future. The Youth who benefit from the Orange Digital Schools Programme will be equipped with digital knowledge in the rapidly ever-changing digital world. The programme aligns with the Government's strategy to empower and educate the youth of the country by providing them with better access to technology through Education & Training Sector Strategic Plan (ETSSP)," said Orange Botswana, Director of Legal Affairs and Corporate Affairs, Ms Lepata Mafa-Nthomola.
Donated equipment includes but is not limited to:
50 tablets loaded with local syllabus content
50 headsets
1 Video projector
1 Raspberry servers
1 JBL Speaker
1 Laptop
1 Case (to contain the package)
1 Max Hub
Orange Botswana signed a Memorandum of Understanding (MoU) with the Ministry of Basic Education and Ministry of Local Government and Rural Development in 2017, to kickstart a pilot of the Digital Schools Programme in 2017 and the following year in 2018. Pandamatenga Primary is the 53rd school being engaged as part of the nationwide initiative.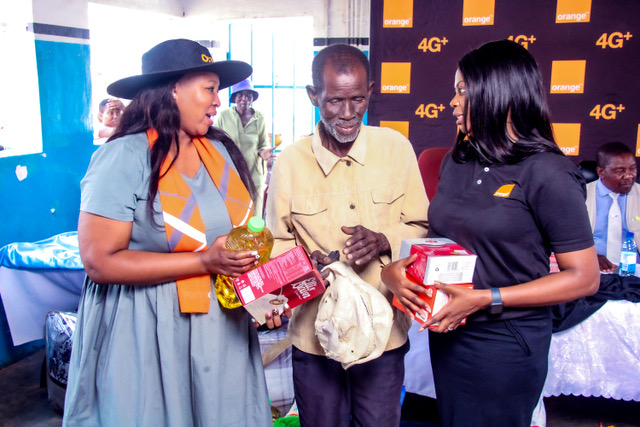 "Orange Botswana firmly believes that everyone in the community deserves access to digital technology in accordance with Botswana's Vision 2036 pillar of Sustainable Economic Development under the objective leveraging Information Communication and Technology (ICT) as a key contributor to economic growth. We have made it possible to achieve digital equality through the Digital Schools Programme by providing necessary gadgets and coverage to communities in remote areas". Concluded Mafa-Lephata
The Orange Digital Schools Programme is all about the utilisation and integration of ICTs in learning, while addressing issues of digital inclusion and literacy. The Programme bridges the digital gap by leveraging technology to improve access to education in primary schools such as Pandamtenga.
Through the Kgotla Animation initiative, Orange Botswana also found it fit to thank Batswana for loyalty and trusting the Orange brand by donating food hampers to the community of Pandamatenga. Orange Botswana continue to provide quality products and services for them, bringing them closer to what matters most. This initiative is a way of bringing Orange products closer to its customers.