The Africa representative in The Association for International Sport For All (TAFISA) board, Keenese Katisenge-Tazhani is currently in Düsseldorf, Germany attending the TAFISA Board Meeting in preparation for the upcoming TAFISA World Congress slated for 30 October -05 November 2023 in Germany.
The congress is expected to bring together representatives from over 100 countries to deliberate on and make important contributions and decisions on the importance of physical activity and sport for all.
During the visit, the board members and delegates had the opportunity to meet with local government officials, sports organizations, and other stakeholders to discuss the potential impact of the World Congress and the desired legacy. The meet and greet form part of the TAFISA statutes that ,6 months before a world Congress, a board meeting is held at the organising country to allow the board to make necessary assessments, review progress and provide some support and guidance.
Speaking on the side-lines of the meetings in Germany, Katisenge-Tazhani said, "as a TAFISA Board Member representing Africa, my role is to also advocate for Africa and look for opportunities for the continent to benefit from TAFISA, and also for TAFISA to gain some learnings and benchmarking from Africa, because we have a lot to offer as a continent in the area of sport for all".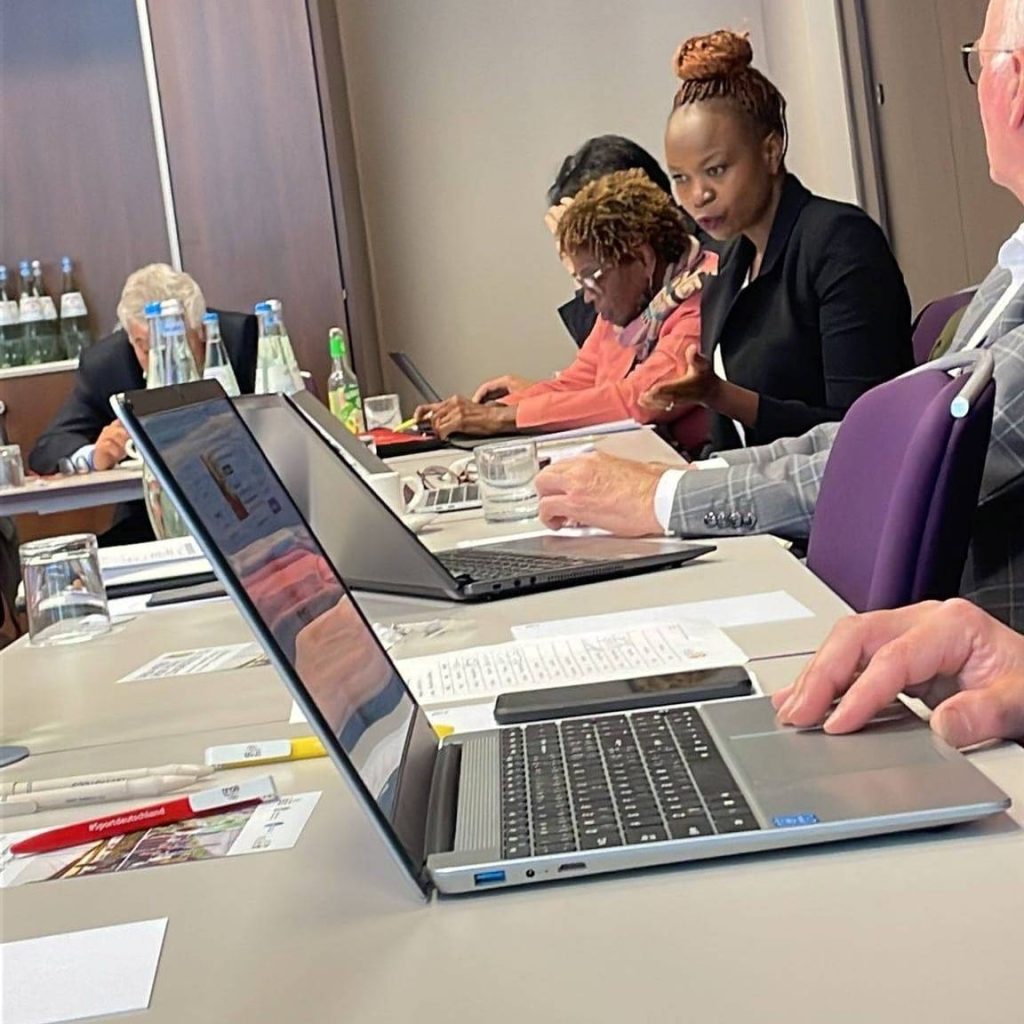 She further said Africa is currently expressing interest to host the TAFISA Congress in 2027 and the TAFISA Sport for All Games for Africa in 2026.
"I am confident that with the support of all relevant stakeholders we can make this a reality. I am excited to be part of this process and look forward to seeing the positive impact in the continent. Sport is an important part of life for many people, and it can have a positive impact on physical, mental, and social wellbeing. The 'sport for all' approach is an important concept that encourages everyone to participate in sport, regardless of age, gender, ability, or background", she concluded.
The 'sport for all' approach promotes physical and mental activity and encourages people to be active. It helps to reduce the risk of lifestyle related and chronic diseases, such as heart disease, diabetes. It goes beyond to include aspects of sports for tourism, diversity and cultural heritage.