Botswana's sensational 21 year old 100m and 200m sprinter Oarabile Tshosa is adapting well in Kansas, United States of America where she is pursuing her degree in Business Management and finding her way back on track after long hiatus due to Covid-19 pandemic and her perennial injuries. Her injuries included a recurring hamstring.
The Sebina born athlete rose to stardom when she won the BNSC's best junior female athlete of the year in 2018 and never looked back, rooting for any chance to represent Botswana.
Now on her new leaf of life in the US, Tshosa is adamant that she will reach her full potential after managing to recovery from her injuries. "Well I am in a junior college now and in Kansas, USA. My dream has always been to turn into a professional athlete. Everything here is different; how they speak, their food and the weather but I'll get used to it. I train in the best facilities with lots of talented athletes so I am learning exponentially and it will benefit me more in the future".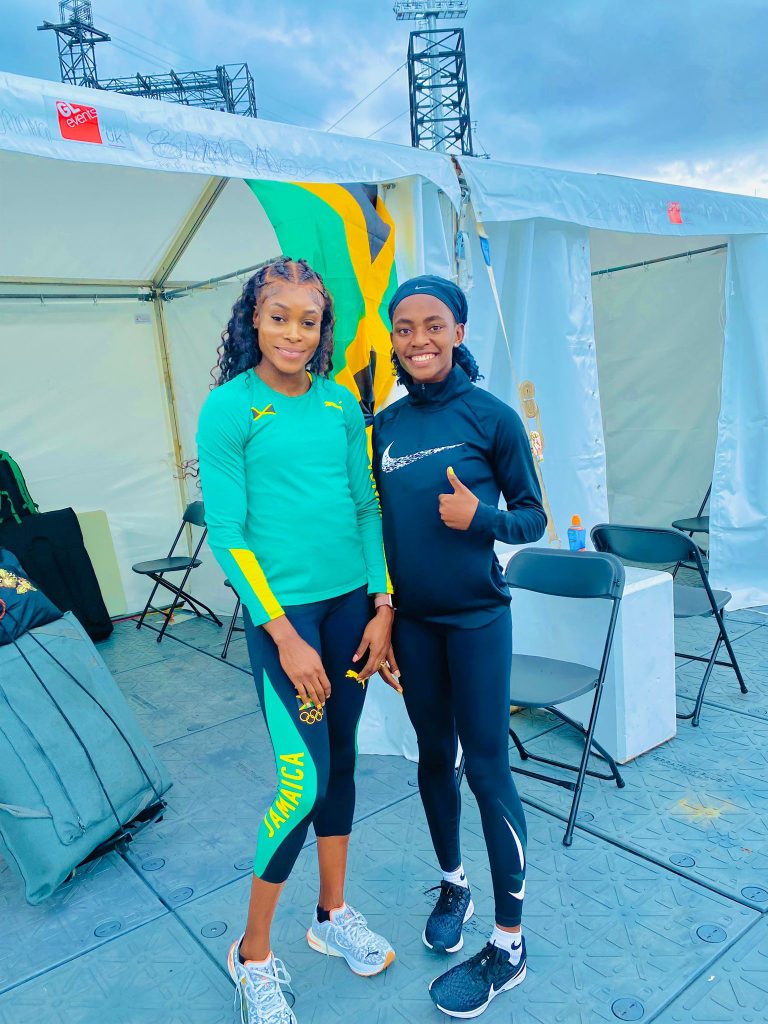 When quizzed about her recent showing at the Commonwealth Games, Sousa says she was excited to have been part of the Botswana team and it was her first experience with world's top athletes. "That was arguably the biggest stage for me to compete on, the world's best athletes on track and I knew that this was it. I was so scared and I couldn't even do anything especially at the starting blocks but i had fun and i was happy i went to the semifinals in my first Commonwealth Games in senior level and also against the best athletes. Everyone i was in a heat with had the fastest times than mine but I managed to beat some of them.  Next time we are going harder and better", said Sousa. Amongst her role models on track included the Jamaican favorite, Elaine Thompson-Herah whom she had shared moments with respectively on the tracksides. 
Tshosa has been representing Botswana since 2017 at the highest competitions. "I have competed in Kenya at the 2017 World Youth Championships and i came 7th on the 200m semifinals. I then went to Bahamas the same year for Commonwealth Youth Games and came 7th on the 200m final and 5th on the 100m semifinals. In 2018 i went to Morocco for World School Games where i came 5th in the 100m finals and 4th in the 200m finals and finally competed at the Africa Youth Games in Algeria where i got double bronze for both 100m and 200m.
However in 2019 I was spurned with injuries 2019  and in 2020 the world was hit by the Covid-19 pandemic and there competitions didn't stage. For this year i went to Africa Senior championships and went to the finals where i didn't finish the race. I then qualified for Commonwealth Games with my 100m semifinals in Africa championship which was also my Personal Best (PB). When i got to Commonwealth Games i ran my second fastest time this season on my heat then came 6th in the semifinals nevertheless"
At only 21, Tshosa has been competing since a decade ago, she advice to upcoming and young athletes is that, "although I'm also younger, they must never give up and they should always be ready for all the challenges they are going to face. It's not always about winning its always about getting better till you can be a champion"