Botswana Medical Aid Society (Bomaid) has continued its support for wellness activities as announced as a silver sponsor of this year's Diacore Gaborone Marathon (DGM), the 10th edition of the DGM to date.
This is the 3rd time Bomaid supports the annual running engagement, passionate about its ability to bring together the community for health and happiness through athletics."We are excited to sponsor the marathon once again, wholly supportive of the #RiseRunShine, and how it aligns with our own fervent belief in, first things first, health, happiness and wellbeing.
A culture of healthy living, eating and exercising are crucial to how we all invest in holistic wellness, for better quality of life and indeed to beat the scourge of non communicable diseases in our nation," said Bomaid CEO, Moraki Mokgosana.Scheduled for the 9th of July 2023, the Diacore Gaborone Marathon brings together athletes, fitness enthusiasts, and the wider community for a day of excitement, perseverance, and fun. Bomaid's silver sponsorship, valued at P200,000.00 for 3 years, is yet another testament to the Society's efforts to transform wellness for all.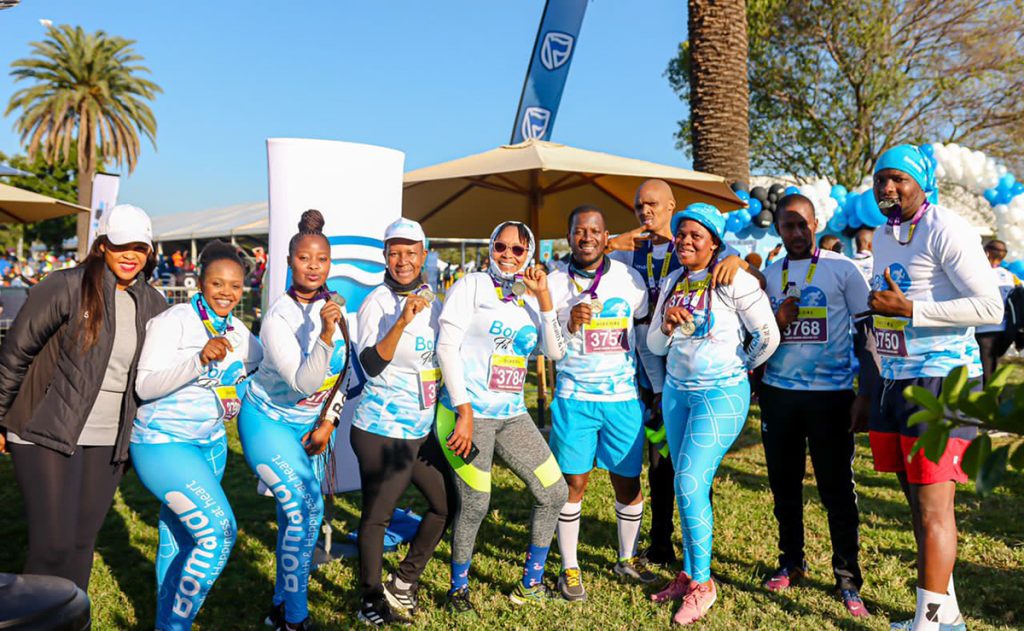 Bomaid's commitment to promoting wellness and ensuring health and happiness aligns seamlessly with the essence of this highly anticipated event, making it a natural and cohesive partnership. As a sponsor, Bomaid aims to promote and prioritise wellbeing by embracing an active lifestyle for a healthier and happier community. This is one of many ways through which the society supports the fight against non-communicable diseases in Botswana.
"This sponsorship is a re-affirmation of Bomaid's dedication to improving the wellbeing of individuals and communities. As a trusted medical aid partner, the Society understands the importance of preventive healthcare and taking proactive health approaches in leading a fulfilling life.
This partnership exemplifies our commitment to supporting initiatives that encourage people to take charge of their health," Mokgosana concluded.In preparation for the Marathon, Bomaid is also hosting a series of fitness activations in and around Gaborone, ahead of the DGM.