The President of Botswana HE Dr. Mokgweetsi Masisi has today officially opened the 16th annual Global Expo at Fairgrounds in Gaborone. The weeklong expo has attracted different investors from afar including 200 exhibitors from Botswana, Zimbabwe, South Africa, Zambia, Lesotho, Mozambique, India, Indonesia, Swaziland, Namibia and Kenya.
In his remarks, President Dr Masisi said the Global Expo
is a testimony to the importance of Botswana's relations and interaction with the global village. He further said it is an opportunity to nurture and grow the business and socio-economic ties that exist between Botswana and the rest of the world.
This year's keynote speaker, The President and Chairman of Afreximbank, Professor Benedict Oramah was acknowledged by Dr Masisi profoundly to participate in this premium business-tobusiness engagement. His presence come at a better time as Africa has embarked on a new transformative journey of integration into a single market, as articulated in the Africa Continental Free Trade Area (AfCFTA) and Africa's Agenda 2063.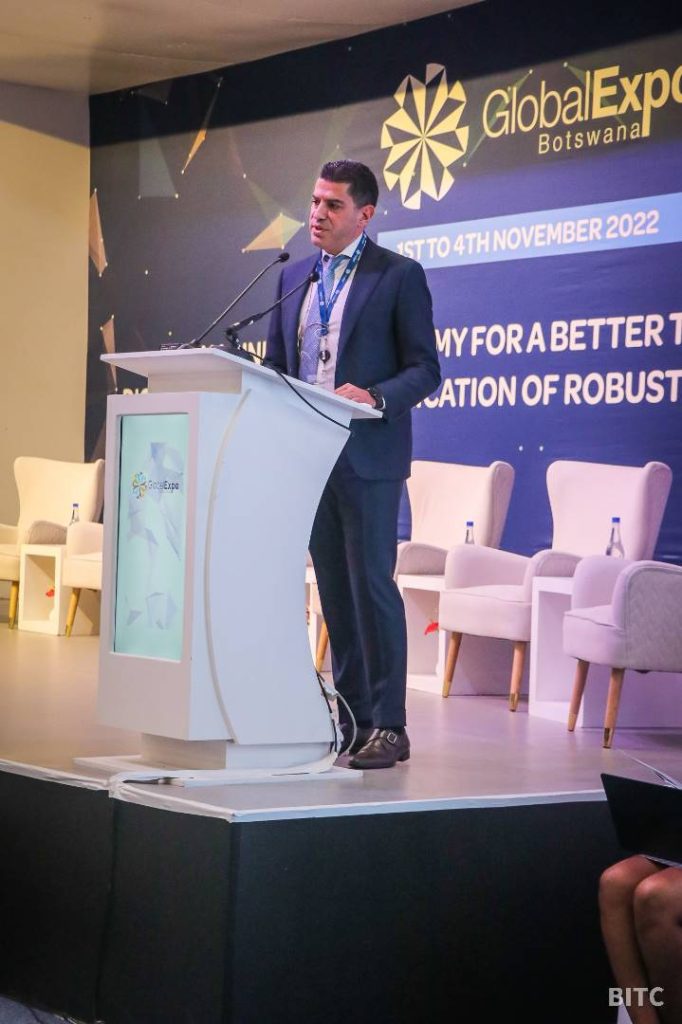 "The Global Expo Botswana 2022, therefore, is an opportune time for the Government of Botswana to attract inward investments and undertake industrial developments to drive towards self-sufficiency in our natural basic needs. Whilst trading in commodities has carried us thus far, we recognise that our next growth phase requires us to restructure our economy and develop our value chains, driven by technological transformation. To this effect, my Government has adopted an ambitious digitalization strategy to transfer the economy and improve the livelihoods of our people.
We are at the forefront of creating digital infrastructure driven by our Digital Transformation Strategy (SmartBots). Some of the key projects being implemented under this strategy include the Village Connectivity Project, which aims at providing internet and WIFI connectivity to Government institutions, schools, and health facilities in over 500 villages in Botswana.
The completion of this project will enable Government to provide services online and open immense opportunities for the private sector. We expect the private sector to embrace and take advantage of the opportunities provided by this digitalization strategy, to achieve greater efficiency", noted Dr. Masisi.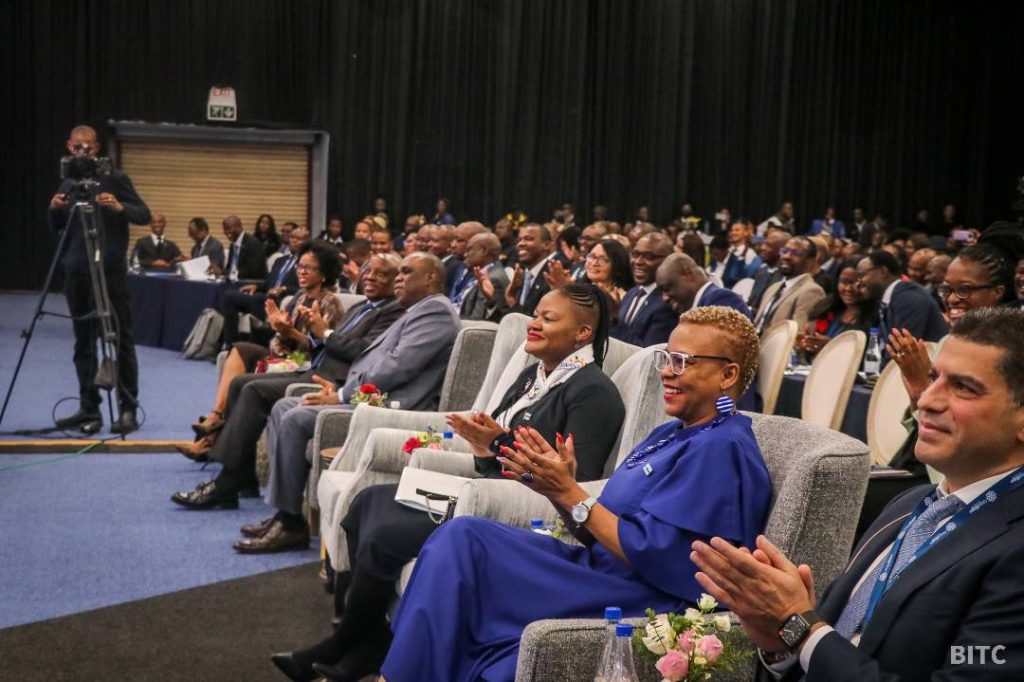 Global Expo brings together investors, manufacturers, entrepreneurs, Government Departments, financial institutions, and SMMEs from more than ten (10) countries, to explore profitable business and joint venture opportunities.
" The Expo will provide a platform for securing mutually beneficial investment deals and direct investments.
as a nation, we aspire to transform from a resource-based to a knowledge-based economy and a high-income country by 2036. This is guided by our National Vision 2036 as well as the Government's Reset Agenda.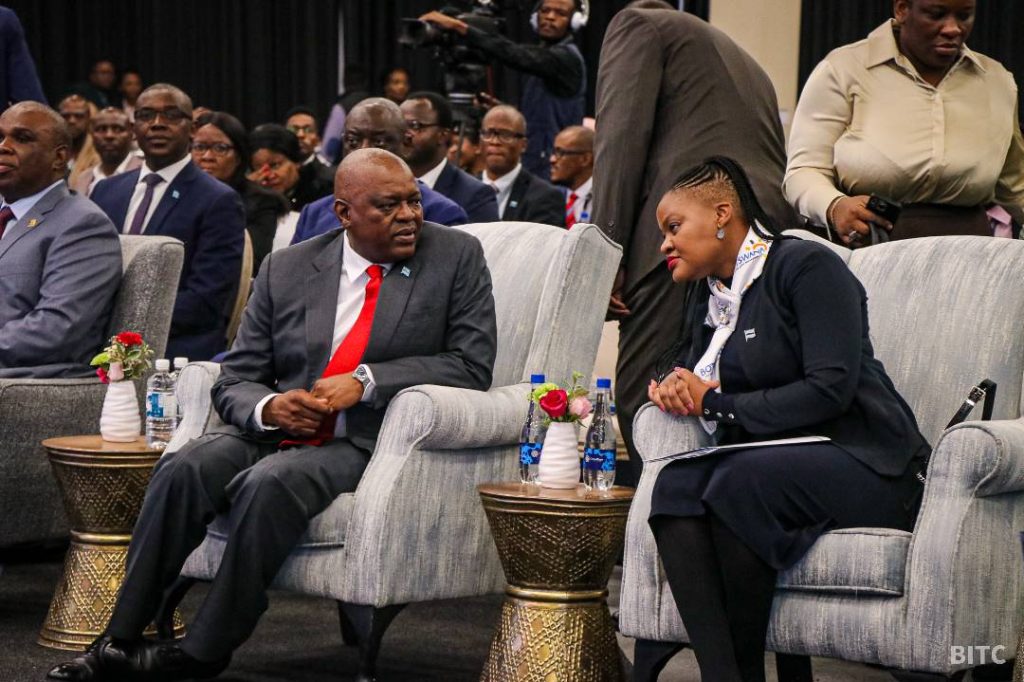 We have a keen interest in developing domestic and regional value chains in sectors such as automotive and components manufacturing, including e-mobility solutions, meat and meat products; fruits and vegetables; leather and leather products; textile and clothing, as well as financial services and pharmaceuticals."
Meanwhile, Botswana have set up a platform through the Investment Promotion Agency, the Botswana Investment and Trade Centre (BITC) to provide those interested in investing in Botswana with in-depth information and facilitate companies to seamlessly set up and operate in Botswana through the Botswana one-stop service centre (BOSC).
Masisi assured that the Botswana remains committed to improving and creating a conducive business environment to enable the private sector to thrive.
In recent times Botswana made significant improvements in our laws and policies. These include among others, the strengthening of our Anti-money Laundering Legislation and streamlining Government institutions to improve public service delivery.
This provided investors with a secure business environment with an exceptional return on investment, sound legal systems, low tax rates, easy movement of capital and access to a market of over 300 million people in the Southern Africa Development Community (SADC) region alone.