FIFA President, Gianni Infantino has paid a visit to Nicaragua where the national football federation has been working closely with FIFA to improve local infrastructure, improve talent development and make football accessible to all.
The FIFA President visited the Estadio Nacional de Fútbol in Managua along with FENIFUT President Manual Quintanilla and Secretary General José María Bermúdez. The delegation also included FIFA's Chief Development Officer Arséne Wenger and Jill Ellis, head of the Technical Advisory Group on the future of women's football and Pierluigi Collina, Chairman of FIFA's Referee's Committee. "I feel at home here in Nicaragua, a beautiful country where they live and breathe football, a country which has a very strong future in the world's most important sport," he said.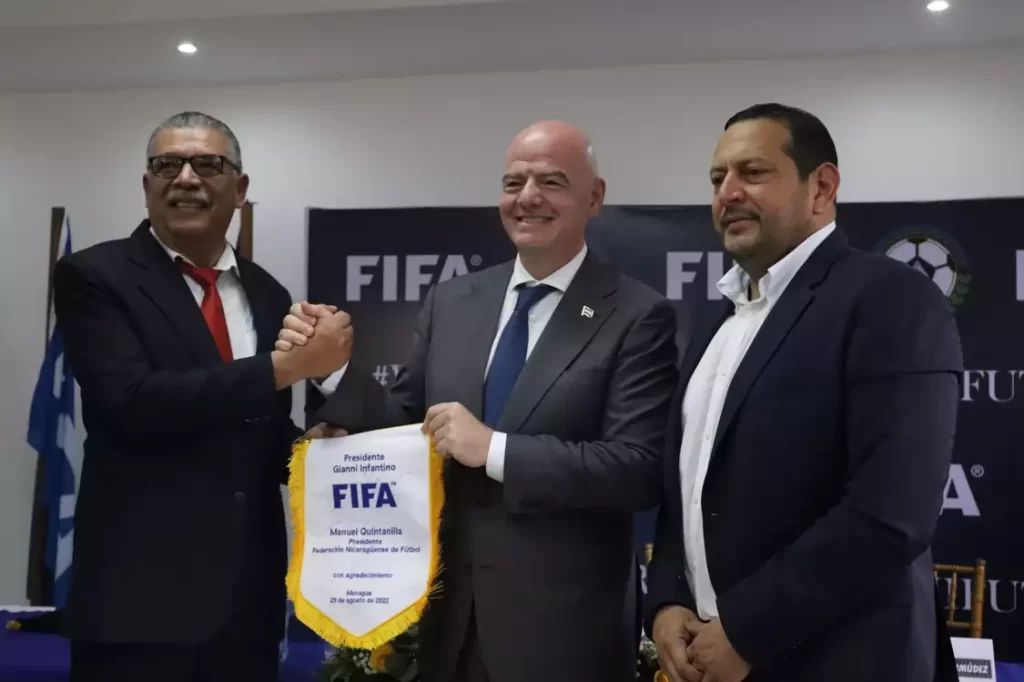 The Estadio Nacional de Fútbol, described by the FIFA President as "very special, very distinctive", was initially built in 2011 and is currently undergoing modernisation with funding from the FIFA Forward programme. The Forward Programme has helped built a new technical centre in Diriamba, around 45 kilometres from Managua, to improve training conditions for the men's and women's national teams at both senior and youth level. (The project also includes the installation of an artificial pitch, increasing the quality of the training field and allowing for greater frequency of use.
"We believe in Nicaragua, we believe in the work that the federation is doing," said Gianni Infantino. "We have spoken about the technical centre and we will continue talking about this, about how we can spot the best talents in this country, the many talents in different parts of the country….and how we can bring them to the technical team and form even better players." FENIFUT is also working together with FIFA on a campaign to encourage more girls and women to get involved in football. Utilising the FIFA Women's Development Programme, it is designed to appeal to younger players and has already included a successful women's and children's festival of football held in Bluefields.
---