The Basketball Africa League (BAL) season 3 is just around the corner with 12 basketball clubs from all corners of the continent set to fight for the ultimate goal of lifting the BAL trophy on May 27 in Kigali.
The excitement among players, coaches and fans has been immeasurable and transpires through BAL teams and players' social media posts and fans' anticipation to watch some of Africa's finest basketball talents.
The 2023 BAL regular season gets underway on Saturday, March 11 with the Sahara Conference hosting six teams in a 15-game schedule at Dakar Arena on the outskirts of the Senegalese capital city.
Six other teams will take to the hardwood court in Cairo from April 26 to May 6 for the Nile Conference.
The last game of the 2023 BAL regular season will see Egypt champions Al Ahly taking on Guinea's Seydou Legacy Athletique Club (SLAC) on Saturday, May 6 at Hassan Mostafa Indoor Sports Complex in Cairo.
Overall, there will be 38 BAL games in its third season.
Jawad Adekoya from @KwaraFalcons get's us underway with a bucket beyond the ark #theBAL pic.twitter.com/uSl8katqkX

— Basketball Africa League (@theBAL) March 12, 2023
The teams that finish in the top four of the Sahara and Nile Conferences advance to the BAL Playoffs, which will take place at BK Arena in Kigali, Rwanda from May 21-27.
The opening game of the 2023 BAL season is offering a mouth-watering clash between a revamped AS Douanes taking on BAL debutant Abidjan Basket Club Fighters in the only game of the day.
On Sunday, March 12, the reigning champion US Monastir goes up against another debutant Stade Malien. Still on Sunday, Nigeria champion Kwara Falcons will be put to a test against Rwanda Energy Group (REG).
The success of the BAL Elevate program has become a solid part of the league, and all 12 teams will benefit from the talent of 12 NBA Academy Africa players.
Some of the BAL Elevate upcoming stars include seven-footer Khaman Maluach (AS Douanes), Rueben Chinyelu (Stade Malien), Joy Ighovodja (Abidjan Basket Club), BAL champion with US Monastir Khadim Mboup (Kwara Falcons), Ulrich Chomche (REG), and Churchill Abbas (US Monastir).
Similarly to the past two seasons, entertainment and community programs will be a vital part of the BAL season 3 with local artists expected to perform in Dakar and Cairo.
The BAL social media platforms will offer fans exclusive and unique footage of teams and players' actions throughout the entire season.
What's special about the third season?
There are several reasons to watch this season. From watching the progress of African basketball talent, which will be joined by players from other parts of the globe, to experiencing the fans' exuberating moves can make this a time to remember.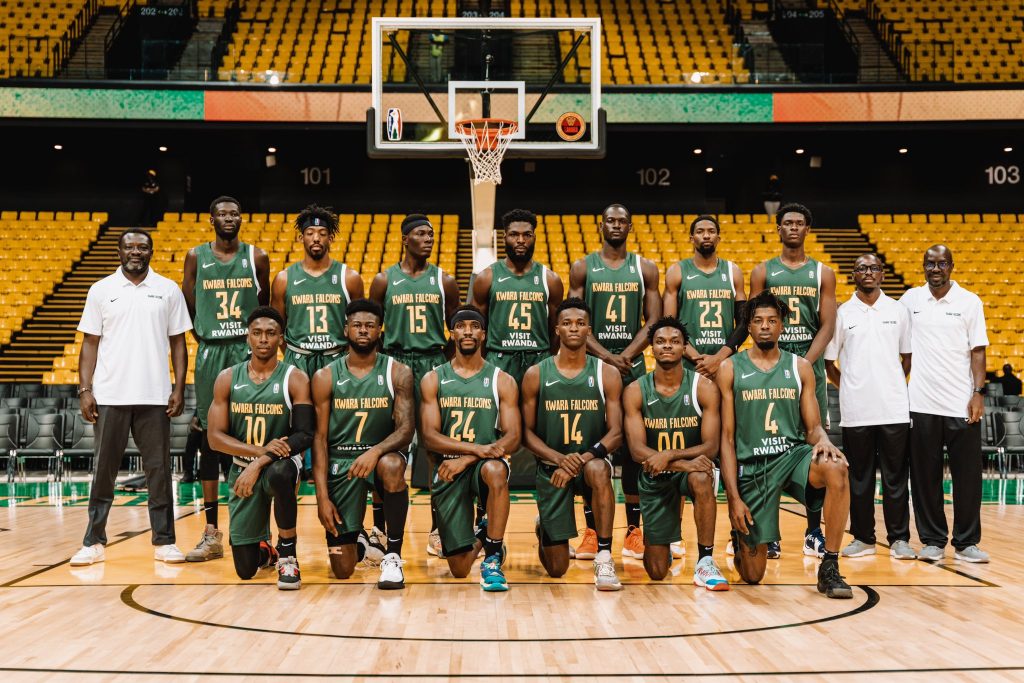 As we write, players with NBA G League experience include Jerome Randle (US Monastir), who featured for the Texas Legends and Maine Celtics; Jeremiah Mordi (Kwara Falcons), a former Texas Legends player; Kwara Falcons' Ruot Monnyong (Iowa Wolves); AS Douanes' Chris Crawford (Cleveland Charge/Iowa Wolves), and Abidjan Basket's Chris Obekpa who starred for Santa Cruz Warriors.
Can always count on the corner bucket from @Filo_AD #theBAL pic.twitter.com/0Jfb9uVk55

— Basketball Africa League (@theBAL) March 12, 2023
Two coaches are returning to the Sahara Conference for their second straight experience in the league: Coach Miodrag Perisic has re-joined US Monastir, a team that he led to the BAL title last season, and Liz Mills will be at the helm of Abidjan Basket Club Fighters.
Cape Town Tigers, Ferroviario da Beira and SLAC are returning to the competition for the second straight time, while runners-up a year ago Petro de Luanda and reigning champions US Monastir are the only teams returning to the BAL for the third time in a row.
BAL debutant teams are Abidjan Basket Club Fighters (Ivory Coast), Stade Malien (Mali), Kwara Falcons (Nigeria), City Oilers (Uganda) and Al Ahly of Egypt.