A high powered delegation from Botswana has descended in Abidjan, Ivory Coast to promote the Botswana Bid for the 36th Africa Cup of Nations (AFCON) dubbed Botswana 2027; on the sidelines of the Confederation of African Football (CAF) General Assembly and regional meetings that are taking place from 11th to 13th July 2023.
The Botswana delegation comprise of Minister of Youth, Gender, Sport and Culture (MYSC) Tumiso Rakgare, MYSC Permanent Secretary, Kagiso Kemoeng, Botswana's High Commissioner to Nigeria HE Conny Kealeboga-Nkani, Bid Committee (BIDCO) Chairman Ashford Mamelodi, BIDCO Member Tuelo Serufho, representatives of the lead Consultancy Ruben Reddy and football stalwarts Diphetogo Selolwane and Jerome Ramatlhakwana.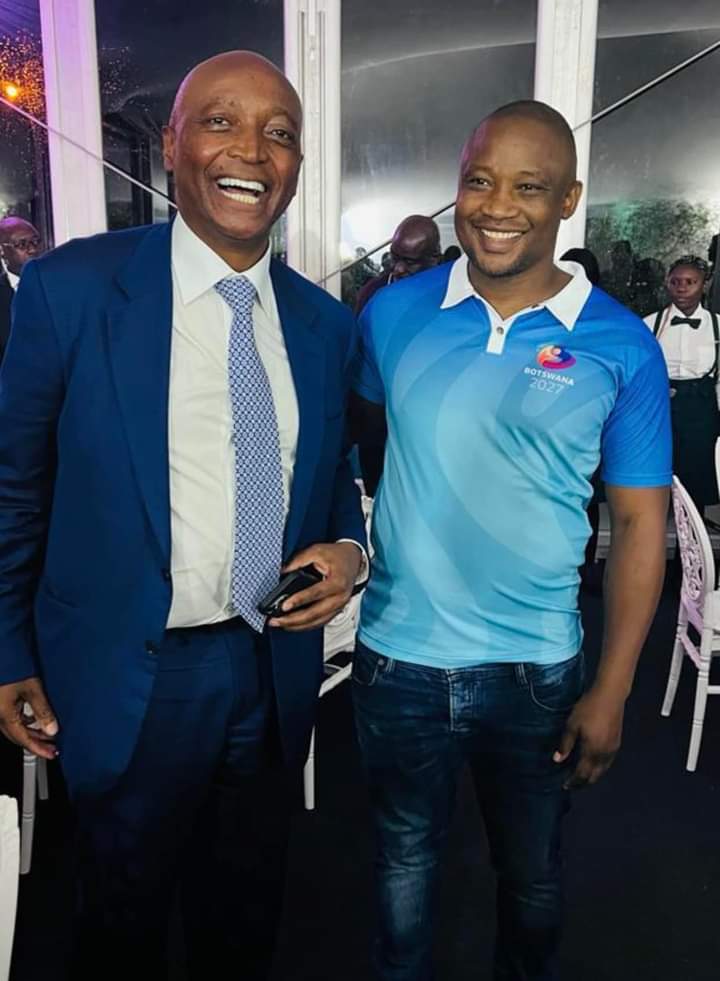 The delegation is in Abidjan to meet with representatives of the Confederation of African Football (CAF)'s 54 Member Associations, especially the 22 Members of that body's Executive Committee; the latter being the structure that will decide in September 2023, the host for the 36th AFCON.
Reports suggest that besides Botswana, there are four other bids from Algeria, Nigeria/Benin,Kenya/Uganda/Tanzania as well as Senegal. The bid is therefore a very competitive one, and as such, it is important for Botswana to do everything in its powers to position itself as the best candidate.
"We have delivered to CAF what we believe is the best bid book, and on that score, we are not worried. However, we understand that the decision of who hosts 2027 will boil down to the 22 CAF Executive Committee Members and that is why it is important that we leave a lasting impression on them" BIDCO Chairman Mamelodi said.
For his part, BIDCO Member Serufho and Chief Spokesperson stated they had met with more than 70% of the CAF Executive Committee Members, most of whom spoke very highly of the professionalism of the Botswana team, and the seriousness with which they are taking the bidding process".
As the next phase of the bidding process, a Team of inspectors from CAF is expected to visit Botswana from the 20th to 22nd July 2023, to tour existing stadia, green fields, hotels, airports, and other infrastructure necessary for the successful staging of the AFCON, in addition to having a series of meetings around plans contained in the Botswana Bid Book.