Botswana's 400m track runner, Galefele Moroko has returned to track after a long hiatus due to an acute angle sprain injury that kept her on the sidelines for eight months. She was ruled out of competition after she limped off the track during a training session where later it was confirmed an acute angle sprain and missed all season competitions.
She was a worth noting absentee from international competitions held this year including Commonwealth Games, World Championships and Africa Senior Championships amongst others. Nevertheless, excited of her response to treatment and recovery, Moroko has resumed light training and she is on her third week back on track in Maun, her native village under the tutelage of Coach Kebonyemodisa Dose Mosimanyane.
"I have started light training with the advice of my coach. I feel no pain in the angle now but I will take it slowly as per the program", said Moroko at Maun Stadium.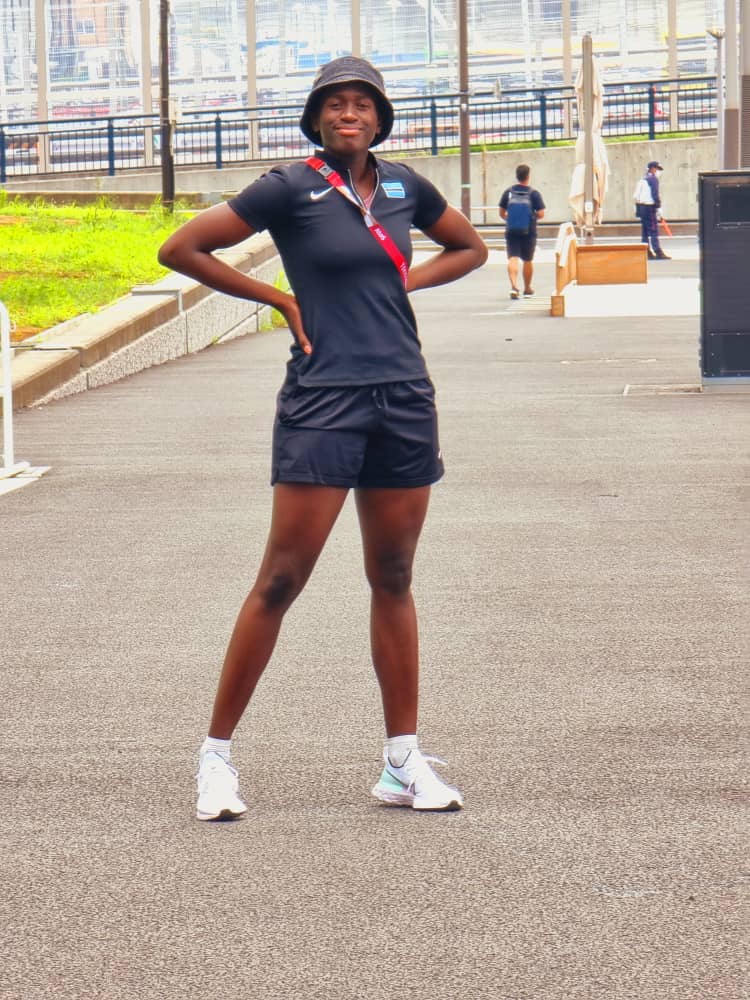 "The injury has affected my year activities as I missed on international competitions and representing my country. However, it's part of the sport, I aim to come a better person and take off where I left"
Quizzed of her future in athletics since performing at the highest competitions such as Olympics on two occasions, the 25 year old harbours' ambitions of competitions in the Diamond League to follow the spike tracks of her home girl and compatriot, the retired former world champion Amantle Montsho.
"Obviously I want to compete in the Diamond League. It is the crème de la crème in athletics and having one Motswana (Montsho) competing there has given us hope. We have to work harder and stay disciplined to achieve it" she explained.