The Premium Nickel Resources (PNR) has conceptulized to host an annual cultural and creative (Entrepreneurship, Sports, Arts & Culture) Jamboree, which will be celebrated in the Selebi Phikwe as a Carnival on a three-day filled activities on September 29 – 1 October 2022. The carnival will also marks the official soft launch of PNR's Tsholofelo Project.
According to Shamil Agosi, the PNR Manager – Environmental, Social & Governance (ESG), "It will be a memoir for the hopes of socio-economic resuscitation and growth that PNR holds for the entire region and by extension Botswana. The carnival aims to promote and showcase the social and historic origins of the region and is an expression of culture that encapsulates music, sports, dance, arts, costumes, and performance, entrepreneurship etc. It also intends to manifest cultural pluralism in Selebi Phikwe and surrounding towns."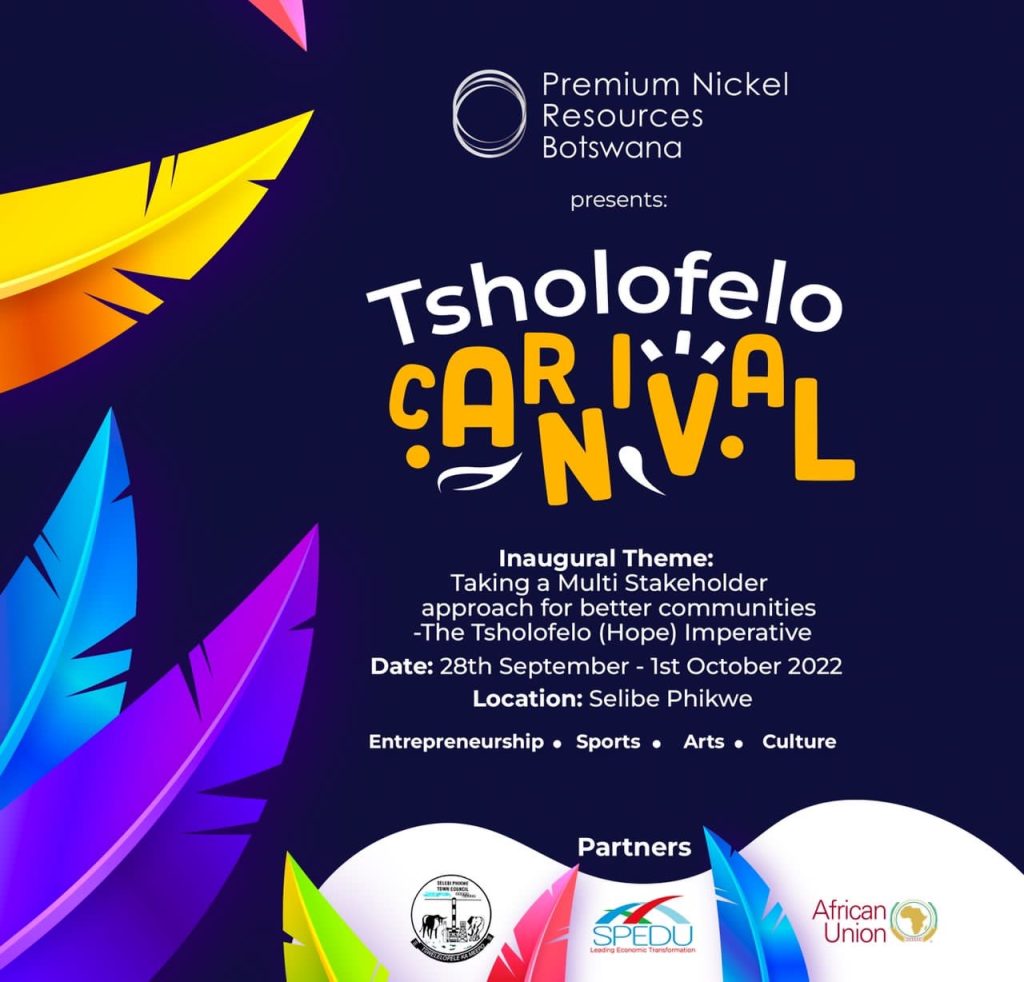 On the socio-economic level, this carnival is expected to generate business opportunities for smmes, tourism operators, choreographers, costume builders and designers, artists including makeup artists and sport persons. More importantly, it will grow and develop micro, small and medium enterprises (MSMEs) in entertainment and cultural art forms such as dance, crafts, cuisine, and the display of folk arts, orchestration of traditional dance ensemble and portrayal of 'traditional carnival characters', showcasing of sports excellence and arts.
The project will begin with an Entrepreneurship programme which will be co-hosted by African Union, Arts and Culture Exhibition Day, Carnival Parade Inauguration and Independence Day celebrations, Carnival Soiree and for closing- the Carnival Sports Cup.
Among the objectives of the do include promoting the cultural diversity of the region and facilitating exchanges for reunification of efforts and cultural immersion to enhance co-operation among the regions in Botswana and strengthen the process of integrating the town back into the high-income economic regions.