For the month of September, Botswana's sensational cricket bowler and leg spinner, Dhruv Maisuria (24) could easily win the sports person of the month following his MVP performance at the recently ended 2022 African Cricket Association T20 held at Willowmoore Park Cricket Stadium in Benoni, South Africa where he was voted best bowler of the tournament.
The tournament saw the top three teams qualifying from the regional tournaments (Western and Southern) joined Kenya and Uganda (Eastern) in the 8-nation tournament, with Group A comprising teams from Uganda, Botswana, Ghana and Mozambique, while Group B consists of teams from Kenya, Nigeria, Cameroon and Malawi. The tourney pitted the archrivals together however the local lads defied odds by finishing third at the hands of Tanzania.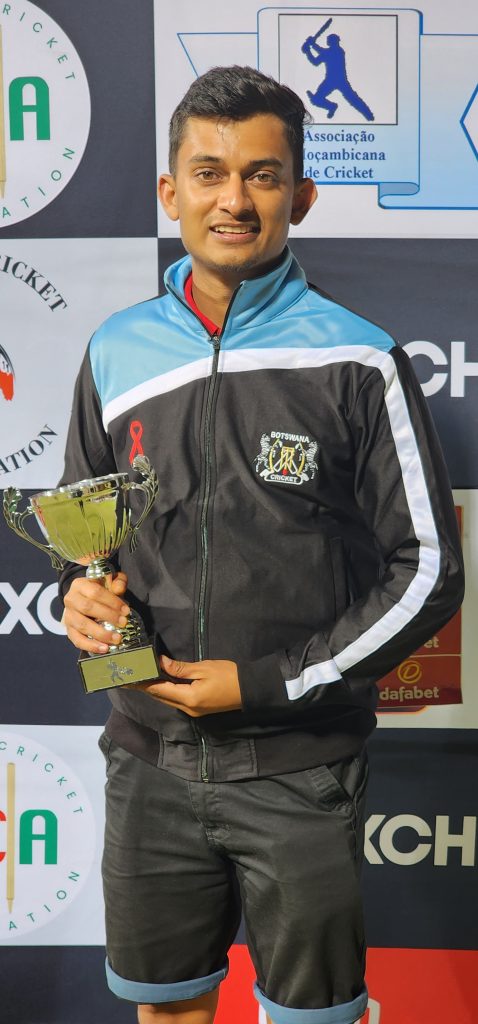 In an interview with #BeAFan, the excited Maisuria said it is always an honor to represent Botswana in the international cricket showpieces. He has however contributed his personal success and of Botswana Cricket Association (BCA) to the gradually improving structures of the sport where now cricket is rolled into schools.
'We have an eager young side who are keen to improve and learn all the time and are backed by an experienced coach. There is also a great participation from young locals all across the country who have been introduced to cricket. On representing the country, it's a great experience for any athlete. Getting to visit different countries, playing in different conditions with your team mates and making lifelong friends with other competitors off the field of play is unmatched.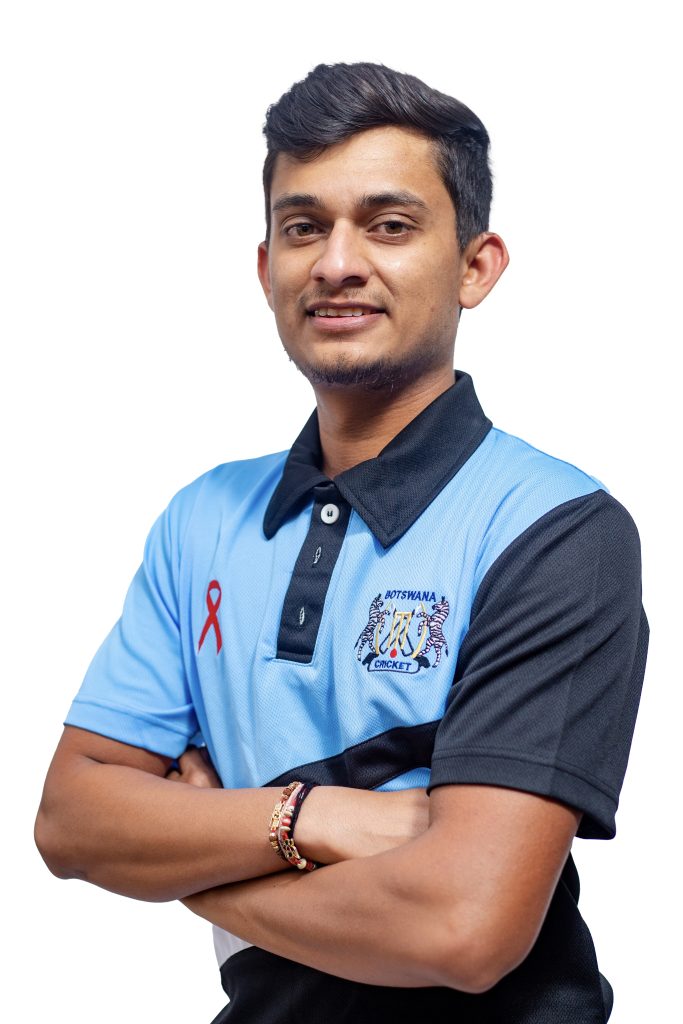 Quizzed on his daily routine to becoming a better leg spinner, a technique he masters as a bowler, the Indian born who joined the local cricket circuit in 2015 said he is very focused the day before the match. "I get my game plan in order so that the next day is about execution. Also important is to know the opponent's capabilities and their liabilities"
"To be recognized as the best bowler in an African tournament is an honor and a challenge to even become better. Cricket is a team sport and a dedicate this accolade to the team, we have become family and we must win together. i am confident that very soon we will win as a team", he concluded.
Maisuria further says he is motivated by renowned crickets such Shane Warne and Waseem Tajbhay as who are his role models.