The Botswana Insurance Holdings Limited (BIHL) Group continues to thrive as it announced its abridged audited consolidated financial results for the 6 months ended June 2022 as compared to the period ended 30 June 2021. The results were announced before key stakeholders and subsidiaries (Botswana Life, BIFM and Botswana Insurance Limited).
The Group indicated that its operating profit increased by 67% to P193 million over the 6 months to June 2022 as compared to last year. Botswana Life's operating profit improved by 78% year-on-year from P102 million to P182 million. The growth is mainly a result of lower COVID-19 related claims compared to the year 2021. The country-wide COVID-19 mortality rate was reduced due to the improved access to vaccinations, which led to the review of claims assumptions that have had a positive impact on the half-year results.
Other key performance indicators include:
Net premium income declined by 7% to P1.45 billion
· Revenue from contracts with clients increased by 10% to P68 million
· Value of new business decreased by 12% to P71 million
· Assets under management increased by 11% to P37 billion
· Core earnings increased by 69% to P205 million
· Profit attributable to equity holders increased by 31% to P266 million
· Embedded value increased by 7% to P5.3 billion. (Jun 2021: P4.94 billion)
· Return on Group Embedded Value decreased to 9.4% (Jun 2021: 11.7%)
· Share of profit of associates decreased by 5% to P117 million
· Net insurance premium income decreased by 7% to P1.45 billion
The business is well capitalised at 7.7 times and P200 million was paid as dividends during the period (Jun 2021: P184 million). The interim dividend proposed of P184 million net of tax (Jun 2021: Pnl).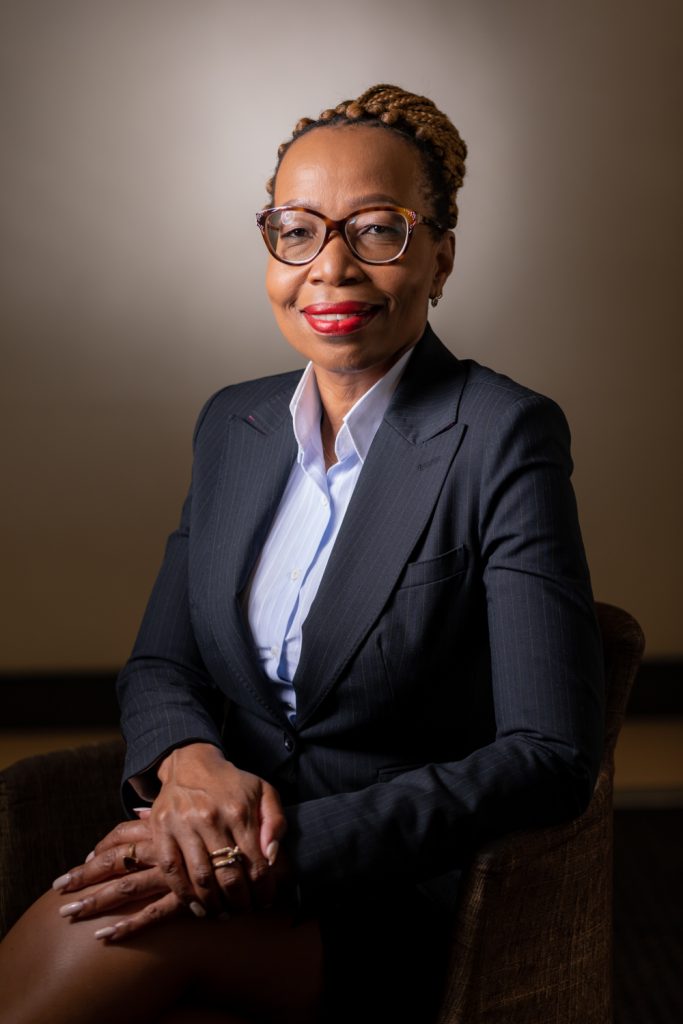 Speaking at the results announcement event, the BIHL Group Acting Chairman, Mr. Mahube Mpugwa, "The year started with an overall positive business sentiment and many businesses had an optimistic expectation following good reports of a successful vaccine rollout, reduction in reported COVID-19 cases and case-severity; as well as easing of restrictions that had previously inhibited normal business operations. Credit extension figures also showed a significant improvement, particularly an increase in lending to firms, signalling an improvement in business conditions and better prospects for local firms in the near future. However, this optimism was watered down as the year progressed as the Russia-Ukraine conflict ensued, resulting in rising cost pressures, particularly fuel prices. Yet, we have remain hopeful that inflation will subside and we are grateful to the Government's intervention when VAT was reduced from 14% to 12%."
This year has had its pitfalls because the value of new business decreased by 12% to P71 million compared to the prior year. New business volumes for the individual life retail are continuously decreasing each year and this also includes affinity schemes as compared to the prior year. The drop in volumes affected our high-margin portfolios which exacerbated the deterioration. The annuity portfolio performed marginally better than last year in terms of sales however the value of the new business earned was lower on account of reduced VNB margins due to repricing.
The Group's capital management and solvency remain strong. The Board of Directors has confidence in the Group's ability to maintain dividends at this level while ensuring that its capital position remains solid and aligned with future capital requirements while sustaining healthy levels of Return on Group Equity Value.
On that note, the business continues to focus on its digitalisation strategy in order to improve client experience and achieve operational efficiencies ensuring the Group's value proposition remains sound. The Group prides itself on its dedicated employees and will continue to support and develop initiatives to cushion and navigate the current economic hardships.
In conclusion the BIHL Group Chief Executive Officer, Ms. Catherine Lesetedi said, "We would like to express our gratitude to all of our clients, brokers, agents, employees, and other stakeholders for their continued collaborations and support, and we look forward to continuing to serve them in the years to come."