MOSHUPA – Building on a longstanding passion to support communities and to wield positive impact in the education space through CSI and staff volunteerism, the Stanbic Bank Botswana team travelled to Moshupa to donate to Bakgatla Primary School. The donation comes not only as part of the Bank's 30th anniversary activities, but as part of a dedicated focus on investment in education, being a key pillar of the Bank's CSI efforts.
This is the second wave of support from the Bank for the School and saw staff from the Commercial Clients Department raise funds which the Bank then matched to procure 64 pairs of school shoes, 36 mattresses, and 54 packets of sanitary towels to the school in support of the special unit department. The donation, which also comprised of some financial literacy modules was handed over to the School Head on the 27th of July 2022 in the presence of various stakeholders, the teachers and the students.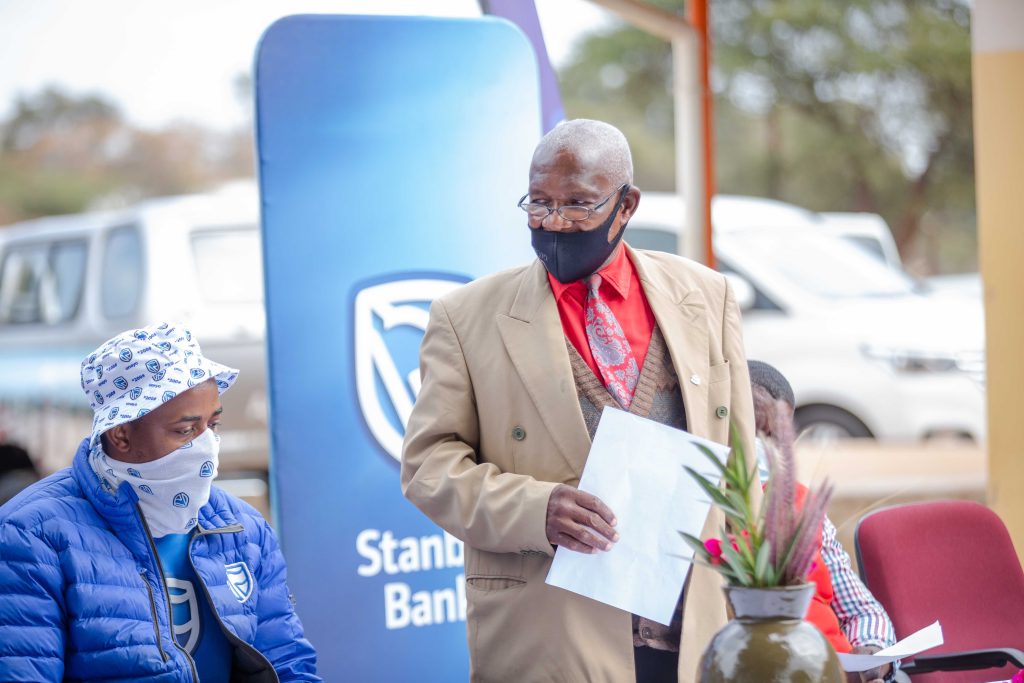 Speaking at the handover ceremony, Stanbic Bank Botswana Head of  Commercial Clients, Basimane Tshepe said, "We are excited to be here today to hand over what we believe will have a positive impact on the lives of the students. This donation is our way of showing that we care about the communities that we operate in and we want to leave footprints, ensuring that every child's access to and experience of education is a strong one. This is the second engagement with the school, for we also recognize that tangible impact requires commitment. Indeed, we are committed, and we thank the school for allowing us to play a part in their work. We have worked to unlock possibilities for 30 years to date as a business, and we have no intention of slowing down our ability and efforts to drive meaningful progress."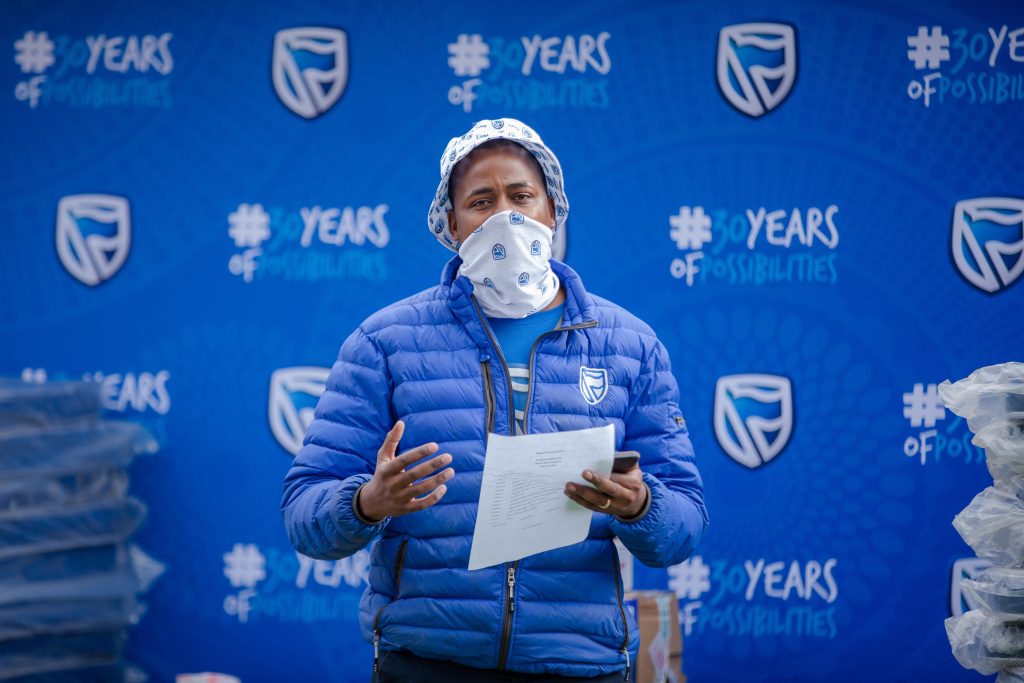 Bakgatla Primary School is a government-aided primary school with a total of 912 students which includes 30 learners with special needs from Moshupa and surrounding areas. Stanbic Bank previously supported the children by building a chicken house, stocked with live chickens and feed, which served as an educational hands-on project, particularly for children with learning disabilities. This also served as an additional form of income for the school through the sale of chickens.
Said Bakgatla Primary School Head, Ms. Alleta Visagie, "We thank Stanbic Bank for standing true to their word to support our school once more. These are basic needs the children require to help us ensure they have strong, safe and enjoyable experiences as we work to shape their hearts and minds. When worried about basic clothing or amenities, the focus on schoolwork is affected – the Bank has helped alleviate this issue and we are grateful. Let us all continue to invest in our children for they are indeed the future of our country."
Stanbic Bank continues to champion a culture of giving back and of creating shared value for and with communities as an integral part of its roots as a Botswana business and indeed a testament to the compassion and tomagano of Botswana culture that can help us all shape a stronger future. The Bank firmly believes that no matter how big or small, every act of kindness and generosity can make a difference in building a brighter tomorrow. With Stanbic Bank, It Can Be!