The World Tourism Organization and the Government of the Republic of Croatia, through its Ministry of Tourism and Sports, organizes the 2nd World Sports Tourism Congress on 26-27 April 2023. This Congress represents a unique opportunity for experts from across the growing field of sports tourism to share new ideas and best practices.
Held under the theme 'Tourism & Sports United for Sustainability', the Congress will serve as framework to deepen the study of sports tourism, a segment with enormous potential and one of the fastest-growing tendency, as well as to draw up insights and conclusions that may generate innovative ideas and inspire the destinations.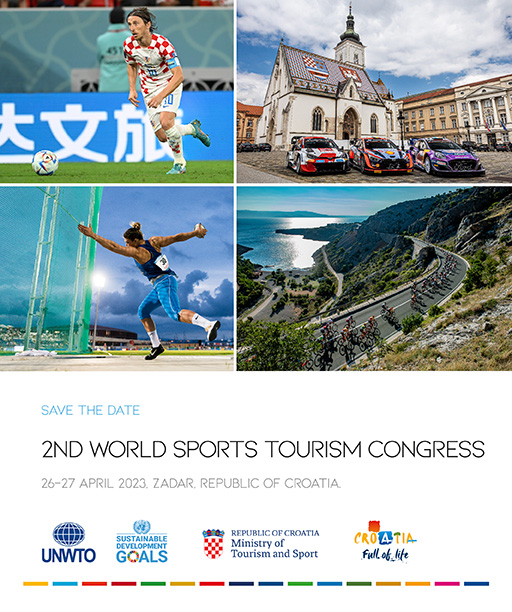 The Congress will address several key aspects such as the sports tourism economic impact, its contribution to the SDGs from the environmental, social and economic perspective, the keys to promote a destination through hosting sport events, sponsorships and bidding procedures, and will feature speakers from all over the world and from different segments of sports tourism representing a wide range of organizations at the national and international level.