Lusaka, Zambia: The privileges of my work commitments in media spaces has landed me in many luxurious places of magnificent venues and travel excursions. Some 'outsides' describe this vocation as fun due to its perks, for me it's basically work like any other however I wouldn't dispute their opinions as I sometimes feels the same (sigh).
Similarly so, I have been in most safari excursions in Africa, from the big 5 to all sorts. The Chobe National Park in Kasane of Botswana has stood the test of time as one of my favourites. Perhaps due to its uniqueness – lies on the tail of four countries (Angola, Botswana, Zambia and Zimbabwe) – the best aerial view on drone, movement of animals not restricted, an island of Sedudu as the meeting area for the most rare species in the zoo. The Pilanesberg National Park in North West of South Africa is my scariest – one time the tour guide has to reverse the truck for a lengthy drive after one elephant reaffirmed it's supremacy in the jungle. It's clapped it's ears and you already know already that its hell hatch no fury.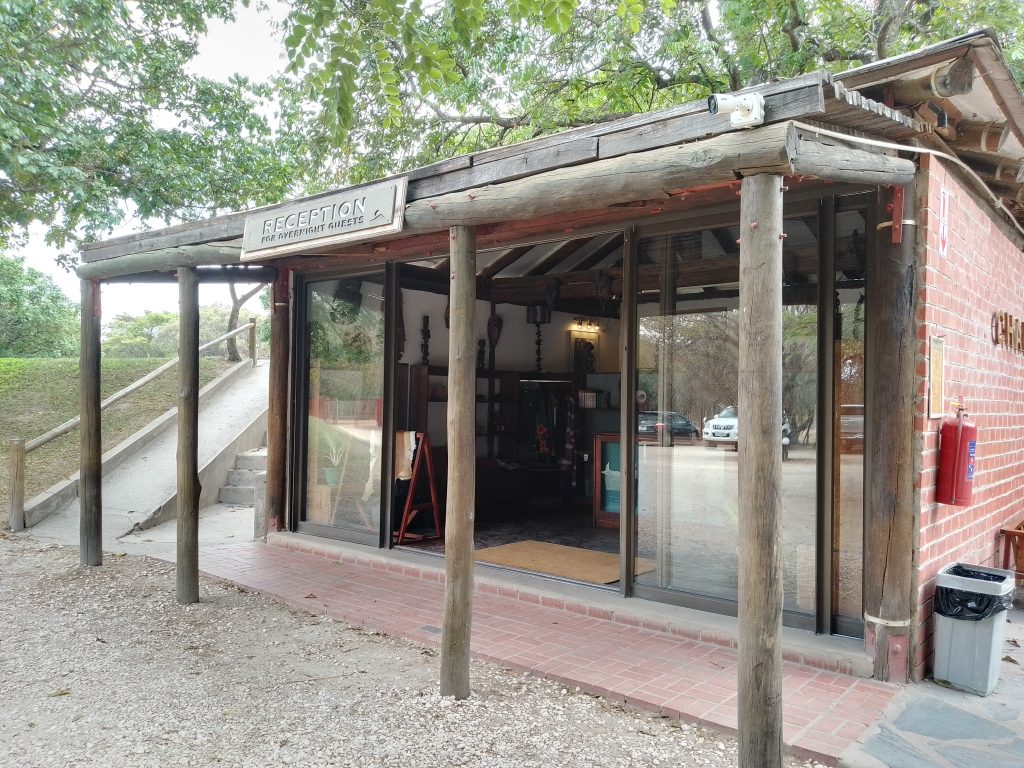 The expertise of our tour guide saved the day. He managed to calm it and manuevered exceptionally. Until I flew to Lusaka, Zambia to visit the Chaminuka Game Reserve courtesy of Digital Communications Network Conference. I must say I have earned points over other phobias under my belt, fear for cats. Chipo and i are friends.
So characteristics of the Zambians, the airline is serving the local beer – Mosi; interestingly as after few sips I went to the ingredients portion information on the can – it is brewed by both Kgalagadi Breweries in Gaborone, Botswana and the Zambian breweries. From the taste I knew it was my homeboy's taste. In our teenage years, there was a famous man in Morwa known to have taste buds measuring the crisp and sour of a complete and ready to consume beer, he studied to be a Cicerone overseas. Mosi is crisp, easy on tongue and premium – an award winning beverage.
A just over 1 hour drive from the Kenneth Kaunda International Airport is a tarred road until the last 13 kilometres that welcomes you to Africans massage. The gravel is bumpy road and during the drive you keep skipping your seat. It's so normal heading into a game reserve or national park in Africa – infact it is the beauty of natural red rolled carpet. With breathtaking sunsets on the fringes of Lusaka, Chaminuka started out as the stately home of historian and author, Andrew Sardanis. The lodge's design draws inspiration from a Zambian village and numerous guests including revered artists and historical figures have called it home, giving the lodge a rich history.
As everyone was eager to do the bush walks and game drives, I opted for a face to face with Chipo, a tamed 13 year old cheetah. A scintillating experience, first it's photographs with the animal that can run at a speed of 120k/h, to calm each other and go for a walk. Pity Chipo's partner for years died recently due to old age and unnamed disease.
My time with the animal, it kept pulling towards the shade as it was blistering hot, Chaminuka was recording 39°C. My guide, Isaiah Sakala with a 5 year experience tells me that a cheetah feed with a full chicken and a half, anything more than that makes Chipo to be lazy to talk. My ultimate worry was, what if Chipo want a new different meat on the day, and such meat as presented itself in a kraal! You were great Chipo, Sakala tells me that two of you long lost cousins will be joining you soon from South Africa. Hope to see you again soon.
Other activities quite fascinating include a game drive, bush walks, boat cruise , horse riding, cheese and wine tasting, elephant interaction and lion feeding. Chaminuka is a vibe. Interestingly is that most of the working staff is from neighboring villages, designed so, to keep good intentions of the game reserve.
The game reserve started operating in 1978, prior to that it was a plantation for maize as it was predominantly a farm.
The wildlife in the game reserve include elephants, lions, impalas, zebras, elands giraffes among others.
About the author: Moagi Madisa is an award winning journalist and co-director of Fan'Mo Group, the parent publisher of Fantastic Moments