With the advancing and dynamic mediums, a new podcast channel dubbed 'Conversation with Gafaone' has hit the market to offer a new dimension; an interactive platform that aims to empower the global youth.
With it's primary target being the young professionals, entrepreneurs and individuals with a knack for knowledge and personal development – various topics are featured on this podcast to cater for its wide range of listeners. This includes real estate, finance, marketing, personal development and women empowerment among its distinguished markets.
The podcast, which is the brainchild idea of the founder Gofaone Modise (25) says the goal of the podcast is to bridge the gap between experts and the upcoming/aspiring by creating a platform for dialogue.
Among its prominent interviews include hosting former cabinet minister – Bogolo Kenewendo, marketing expert – Charmagne Mavudzi and Chief Growth Officer at Publicis Groupe – Rishad Tobaccowala to mention a few.
She further elaborate that, what prompted her to start a podcast as a young woman was desire to share and connect the bridge gap between experts and the upcoming/aspiring by creating a platform for dialogue, thus empowering them to be independent thinkers and contributors to their respective economies. On the future plans of the prodcast, Modise dreams of turning it into a broadcast television magqzine to reach a wider audiences.    
Apart from the podcast, she is a current Bachelor of International Studies student at DePaul University. Professionally, she specializes in Business Innovation.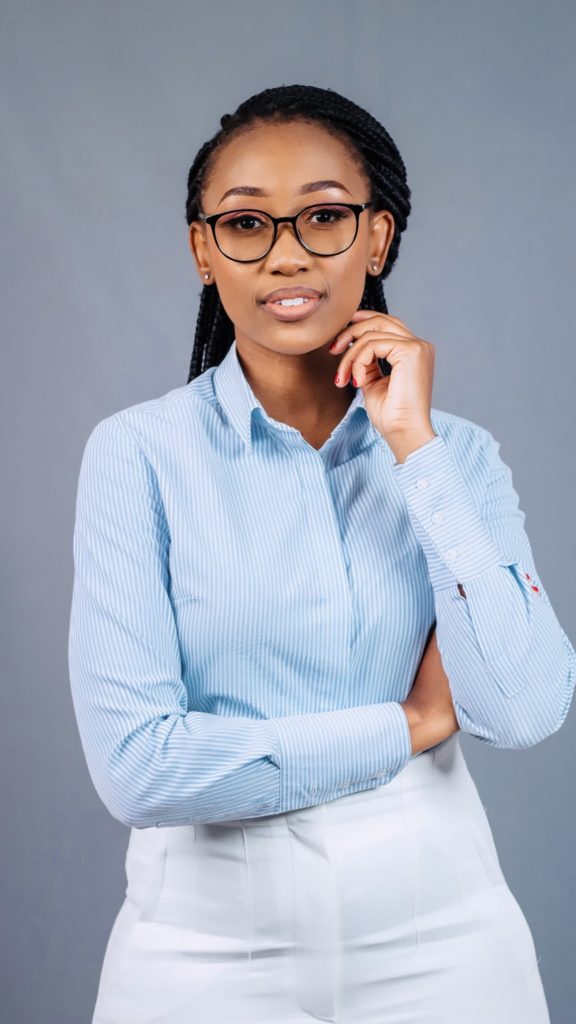 She says her research interests are geared towards the application of innovation processes in the development of corporate innovation strategies, for entrepreneurial development and global competitiveness — through the transformation of corporate business capacities and the support of SMEs.
"With an avid-focus in the Global Diamond Business and SMEs in the diamond industry, this entails the application of strategic innovation to help SMEs transform their business growth strategies into programmes and actions for resource management and value addition through innovation"
She also serve as a Communications and Innovation Facilitator. She is the owner and founder of Inbound Media,  with a concentration on social media marketing and management enterprise, with clients spanning companies in the diamond business, retail stores, financial institutions and non-profit organizations in Botswana and South Africa.