Cosmopolitanism is a philosophical and political concept that emphasizes the idea of a global community and common humanity. It underscores the importance of valuing and respecting cultural diversity, promoting universal human rights, and fostering a sense of global citizenship. Cosmopolitanism envisions a world where individuals are not defined by their national, religious, or cultural affiliations, but are connected by a shared humanity and a commitment to the well-being of all people.
Cosmpolitanism exists to varying degrees in different societies and individuals. In some places, there is a strong sense of multiculturalism and acceptance of diversity, while in others there may be resistance and discrimination against those who are different. Some people embrace cosmopolitan ideals and actively seek out opportunities to engage with diverse cultures and communities, while others may be more insular and closed off.
Ultimately, the extent to which cosmopolitanism is realized depends on the actions and attitudes of individuals and communities. While it may be an ideal that is not fully attainable, striving towards it can lead to greater understanding, empathy, and cooperation among people from different backgrounds and cultures.
Cosmopolitanism emphasizes the importance of global citizenship and the idea that all human beings belong to a single community, regardless of their national, cultural, or religious backgrounds. In the digital era, this concept has become increasingly relevant as people are more connected than ever before and are exposed to diverse perspectives from around the world. The digital era has provided new opportunities for communication and exchange between people from different cultures and backgrounds. The internet and social media platforms have enabled individuals to connect and share information instantaneously, regardless of geographical boundaries. This has led to the creation of virtual communities that transcend traditional borders and allow for the exchange of ideas and perspectives on a global scale. Furthermore, the digital era has also facilitated the spread of cosmopolitan values and ideas. Through online platforms and media, individuals have access to diverse cultural expressions, languages, and traditions. This has helped to promote cultural understanding and tolerance and has provided a platform for marginalized voices to be heard and for individuals to express themselves freely.
The advent of digital technology has provided new opportunities for cosmopolitanism to thrive by facilitating global communication and exchange. However, it has also created new challenges, such as the spread of misinformation and the rise of online hate speech. As such, it is important for individuals to be aware of the potential risks and to use digital tools responsibly in order to promote cosmopolitanism and foster a more inclusive and tolerant global community.
Cosmopolitanism has progressed cultural diversity in a plethora of ways. It holds that individuals should embrace and appreciate cultural differences and engage in respectful dialogue and exchange. The impact of cosmopolitanism on culture can be significant and far-reaching. One of the primary impacts is that it promotes cultural exchange and understanding. When people from different cultures interact, they share ideas, customs, and beliefs, and they can learn from one another. This exchange can help to break down barriers between cultures and promote greater understanding and appreciation.
Another impact of cosmopolitanism on culture is that it can lead to the creation of new cultural forms. When people from different cultures come together, they may blend their ideas, art, music, and other cultural practices to create something new and unique. This cross-cultural exchange can lead to the creation of new cultural products that reflect the shared experiences of different groups.
Cosmopolitanism can also have an impact on the way people view themselves and their place in the world. By embracing cosmopolitan ideals, individuals may begin to see themselves as part of a global community rather than just members of a particular cultural or national group. This can lead to a sense of shared responsibility for global issues such as climate change, poverty, and human rights.
However, in some cases, cosmopolitanism can also lead to tensions and conflicts between cultures. When cultural practices clash or when individuals feel that their cultural identity is being threatened, it can lead to resistance or even hostility. But, these conflicts can also be an opportunity for dialogue and mutual understanding, as people work to find common ground and respect each other's differences. The impact of cosmopolitanism on culture is complex and multifaceted. While it can promote greater understanding and cultural exchange, it can also lead to tensions and conflicts between cultures. Ultimately, the success of cosmopolitanism depends on the willingness of individuals and communities to engage in respectful dialogue and exchange, and to embrace cultural diversity as a source of strength and richness.
Cosmopolitanism is both an ideal and a reality. It challenges us to think beyond our narrow tribal allegiances and to embrace our common humanity. As the world becomes increasingly interconnected, the idea of a global community based on shared values and principles becomes more important than ever. In recent times, the concept of being a "citizen of the world" has gained more prominence, as people have become more aware of the interconnectedness of the world and the need for global cooperation to address pressing issues such as climate change, poverty, and political instability. However, there is still a lot of work that needs to be done if we are to truly embrace the concept of Cosmopolitanism. Whether you are Black or White, African or American, we are habitants of a single world or globe. We all share a home and for this reason we ought to take a universalistic approach and be open-minded, tolerant, and inclusive towards people from different cultures and backgrounds.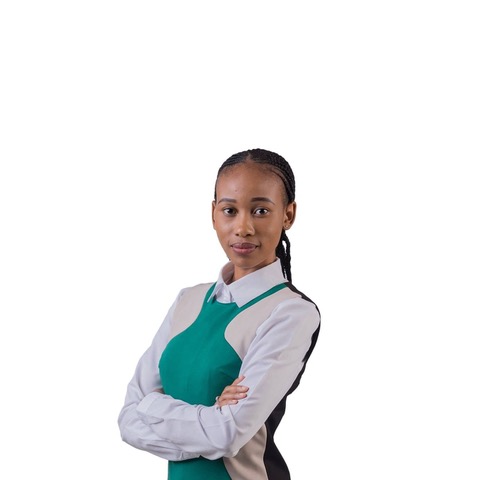 About author: Bontle Daniel – Public Relations Specialist
Bontle is public relations specialist with over 7 years of experience in the industry and youngest committee member of PRISA Botswana. An excellent creative with an interest in new media, digital marketing, and the concept of integrated marketing communications. She possesses a tremendous desire to learn, hence her active quest in searching for new opportunities to foster her intellectual development.
"I am a Brand story enthusiast and I believe stories are what sells you, it is what compels the consumers to take action. My experience has enabled me to adopt a competitive communications and customer service skills". She is currently pursuing her Masters In Media and Communication, Bontle hopes to make a substantial and meaningful impact in the PR and Marketing industry"