The youth radio station, Yarona FM, is excited to announce its celebration of 24 years on air. With its dedication to entertaining and empowering the nation's young adults relevant programming and diverse content, Yarona FM has become a constant companion to its devoted listeners since 1999.
Under the theme "24k Magic On Air," inspired by the brilliance of 24-karat gold, Yarona FM aims to symbolize the excellence and authenticity it has brought to the airwaves. The station will engage its loyal audience in a series of thrilling events and exclusive content throughout the month of August.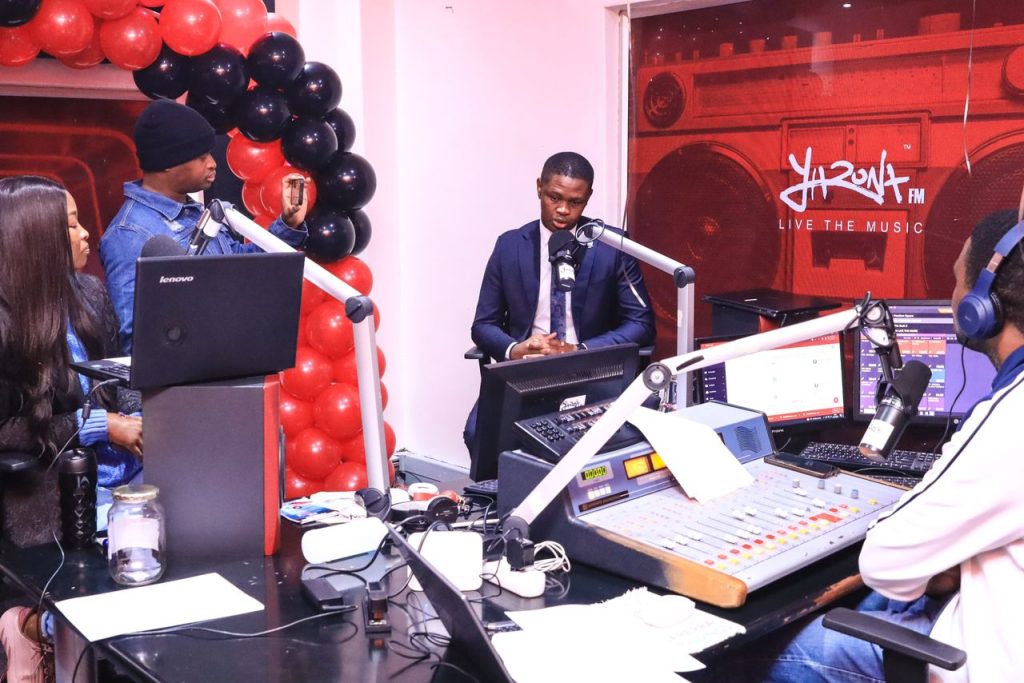 Former Yarona FM presenter, Minister of Youth, Gender, Sport, and Culture and Member of Parliament for Mogoditshane, Honourable Tumiso Rakgare, launched the birthday month at the Yarona FM Red Hot Building. On The Rush, Yarona FM's breakfast show with Fox, Ndeeps and Ratie Kefitlhile, he reflected on his journey with the station, from humble beginnings to becoming a cabinet minister.
He is quoted saying "You owe it to your listeners and staff; say thank you to them, especially those that laid the foundation and believed in the dream in the early stages".
General Manager Owen Rampha expressed his pride and gratitude at reaching this significant milestone, thanking the listener and Team Yarona for their support over the past two and a half decades.
The month of August will feature on air hangouts with former presenters and BW creatives across a broad spectrum, including artists. Look out for exciting on air and online contests, special broadcasts, wellness day, a stationery drive, school outreach, birthday party and many more great memories.
Join Yarona FM in celebrating 24 years of enchanting moments and genuine connections on the airwaves. Throughout August, stay tuned for unforgettable events and experiences, as we reaffirm our commitment to delivering great music, conversations, and entertainment on air and online.