The Botswana Insurance Holdings Limited (BIHL) Group remains committed to its digitalisation strategy and has shown a robust increase in profit.  The announcement of the abridged audited results for the year ended 31 December 2022 was made before key stakeholders and subsidiaries (Botswana Life, Botswana Insurance Company and Bifm).
The strategies across all subsidiaries have enabled the Group to build and sustain strong momentum of high revenues in the year under review. Operating profit increased by 132% to P408 million. This is primarily as the excess mortality brought about by COVID-19 in 2021 eased off after successful nationwide vaccinations, resulting in reduced claims and this improved operating profit within the life business by 194% year-on-year, allowing for robust profits at Group level.
Other key financial performance markers include:
· Net insurance premium income decreased by 2% to P3.01 billion
· Fee revenue increased by 9% to P139 million
· Assets under management (AUM) increased by 7% to P38.5 billion
· Core earnings increased by 138% to P481 million
· Share of profit of associates decreased by 22% to P237 million
· Profit attributable to equity holders increased by 56% to P615 million
· Embedded value increased by 9% to P5.76 billion. (Dec 2021: P5.29billion)
· Return on Group Embedded Value increased to 17.6% (Dec 2021: 12.0%)
· P405 million paid as dividends during the year (Dec 2021: P195 million)
· The final dividend proposed of P285 million net of tax: (Dec 2021: P200 million net of tax) and a special dividend of P251 million net of tax
·       The Group is well capitalised; the required capital for the group subsidiaries are covered 7.9 times (Dec 2021: 6.8 times).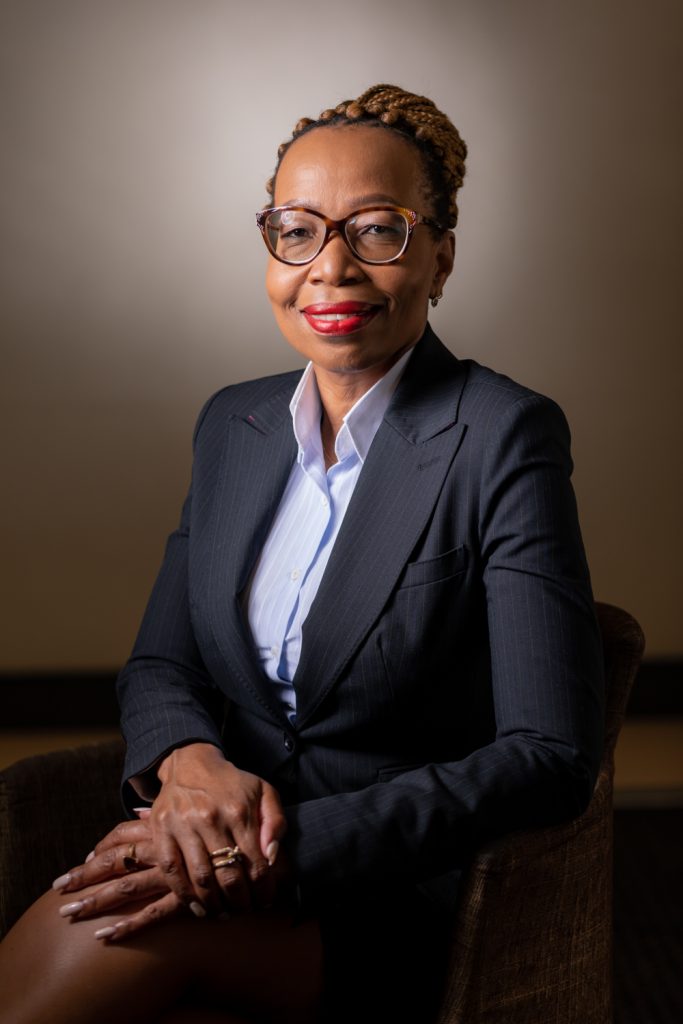 "2022 was a good year for the BIHL Group. We completed the first phase of our digitalisation strategy which we continue to embed in all that we do to improve livelihoods for Batswana. The broad-based profit generation is inclusive of our Subsidiaries, who all contributed to a strong overall financial performance. We continue to create greater shared value for our shareholders and indeed for the economy of Botswana and all her people," Acting Chairman of the Board, Mahube Mpugwa said.
The BIHL Group Management continues to focus on its digitalisation strategy to improve customer experience and achieve operational efficiencies ensuring the group's value proposition remains sound. The new executive team, under the changed structure for the group, is well-placed to deliver on these key outcomes while focusing on growing revenues through traditional and new distribution channels.
"As the BIHL Group we are committed to serving our growing youth customer base by providing digitally advanced platforms which cater to their needs. Our insights show our younger digitally savvy clients as greatly interested in the technologically sophisticated products that the BIHL Group provides as they give them flexibility, access and freedom. This aligns with our Group digital transformation strategy, which includes, zero data charges on our digital platforms, allowing our customers to access our services free of charge. Interventions and activities such as these and many more reveal our commitment to servicing the needs of our customers through technology unrestricted by location and time. We want everyone, especially those in less urban locations, to be able to use our services," stated BIHL Group CEO, Catherine Lesetedi.
Strong performance from all three Subsidiaries – Botswana Life, BIFM and BIC – contributed to the Group's satisfactory results.
Botswana Life delivered a solid set of results in the 2022 financial year, showing a good recovery from 2021. While net premium income declined by 2% due to low business volumes across all income lines, recurring premium income showed resilience increasing by 1% from P1.64 billion to P1.79 billion.
The asset management business, Bifm, showed an increase of 31% year-on-year growth in its operating profit. This is owing to an improved AUM position which increased by 7% to close the year at P38.5 billion and good performance from Zambia.
Overall, the associates performed well, with Botswana Insurance Company and Nico Holdings returning pleased results. Letshego's aggregated profits dipped which had an impact on the Group's results.
"We would like to express our gratitude to all of our clients, brokers, agents, employees, and other stakeholders for their continued collaborations and support, as we look forward to continuing to serve them in the years to come," the BIHL Group CEO, Catherine Lesetedi, concluded.