Business magnate, author and entrepreneur Tony O. Elumelu has inspired the budding African entrepreneurs with a new year's letter. The letter reads; 2022 was not an easy year. We escaped the pandemic, but none of us were untouched by global events. Prices have risen frighteningly, the cost of doing business has increased, customers are stretched, we would all be forgiven for giving up, dialing down our entrepreneurial dreams, maybe choosing an easier path. But I know you can take the challenges, take the long view, show the resilience that all of us born in Africa inherit. I know you are still standing strong. You should be proud. I am proud of you. Resilience is that fiery passion that pushes you to never give up.
I have learned a few lessons, that were crucial to my success, and I think you will find them helpful on your journey:
Don't be afraid to push the envelope.
Did the tough environment cause me to retreat? No, on the contrary, now is the time to challenge your plans, go that bit further, maintain the course. We took a big step at the Foundation. For the first time, my team and I journeyed to the Democratic Republic of Congo to announce the selection of African entrepreneurs, who successfully met all completion requirements for the 2022 Tony Elumelu Foundation Entrepreneurship Programme.
We wanted to show we are truly pan African, highlight the role governments and policy makers must play in sharing, indeed lightening, your burden. We will be partnering more and more with African governments to promote entrepreneurship within their country.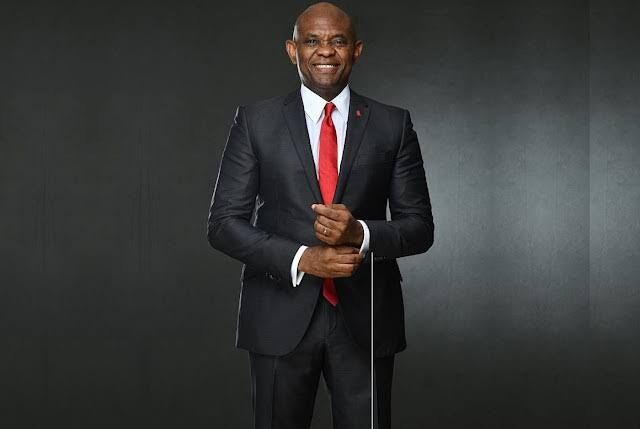 Give back!
I was born in Africa, raised in Africa, studied in Africa, worked in Africa, and achieved success in Africa. Beyond business success, always look for ways not only to give back, but also to empower the generation coming behind us, so that they can go even further than we have. It can be big or small, as simple as giving advice, becoming a mentor, broadcasting your success – yes broadcast, we need more beacons of African excellence, share your experience, let your voice be heard.
Continue to define what success looks like to you.
At the Tony Elumelu Foundation, we created an institution with a single focus: young African entrepreneurs. Twelve years ago, we knew that if we equipped young people with the tools and the opportunities to succeed, this was the only sustainable, dignified way to create a path to prosperity for all; substituting hand-outs for self-reliance and pioneering a 21st century philanthropy.
Earn your luck!
I am a product of luck and hard work. I know first-hand that these factors are inextricable, if you want to succeed. Entrepreneurship is years of hard work, long hours, and unquantifiable sacrifices. Your capacity to thrive and remain committed, despite temporary setbacks, will have significant impact in realising your dreams.
A new year presents a clean slate – whether in your business, personal life or relationships. It is your chance to set goals, commit to them, and prepare your mind for the discipline that is required for growth and success. This is why on this first day of 2023, we are once again opening the 2023 Tony Elumelu Foundation Entrepreneurship Programme Application portal on TEFConnect.net!
All aspiring entrepreneurs from all 54 African countries are encouraged to apply for the opportunity of a lifetime, to receive $5,000 non-refundable seed capital, world-class business management training, mentorship, and access to key networks and markets.