Botswana music's most anticipated night is right around the corner. Most people have been rocking their hits for the past year and now Botswana Musicians Union (BOMU) will get to honour local musicians' work on December, 3, 2022 at Boipuso Hall in Gaborone.
Following a recent announcement that submissions for the BOMU Awards has been extended to the October 5, 2022, artists who couldn't meet the previous deadline have ample time to submit their work. Membership fees have also been lifted and the 11th BOMU Awards will be capping off the Botswana Music and Entertainment Week.
MORE BENEFITS FOR ARTISTS
BOMU Awards continue to shed spotlight on music's top talent and it is a process that reveals their continuing commitment to develop with the musical scenery and to guarantee that the awards rules and guidelines are transparent and fair.
"The BOMU Awards XI unlike many past editions will be attended by various talent scouts, record label executives and festival promoters across Africa. So this is the best platform to showcase talent. BOMU protects artists' welfare and commercial interests. During Covid we provided food hampers and virtual performance opportunities in partnership with Ministry of Youth, Gender Sport and Culture and other private sector companies," said BOMU president Phemelo 'Fresh' Lesokwane.
Lesokwane emphasized that these year's awards will be spectacular because they are leaving no stone unturned and not cutting corners or budgets. He added that there will be financial benefits through prize money, performance fee, business networking and development of smart partnerships. He indicated that were many complaints from artists and producers that BOMU did not give them enough time to finish their projects.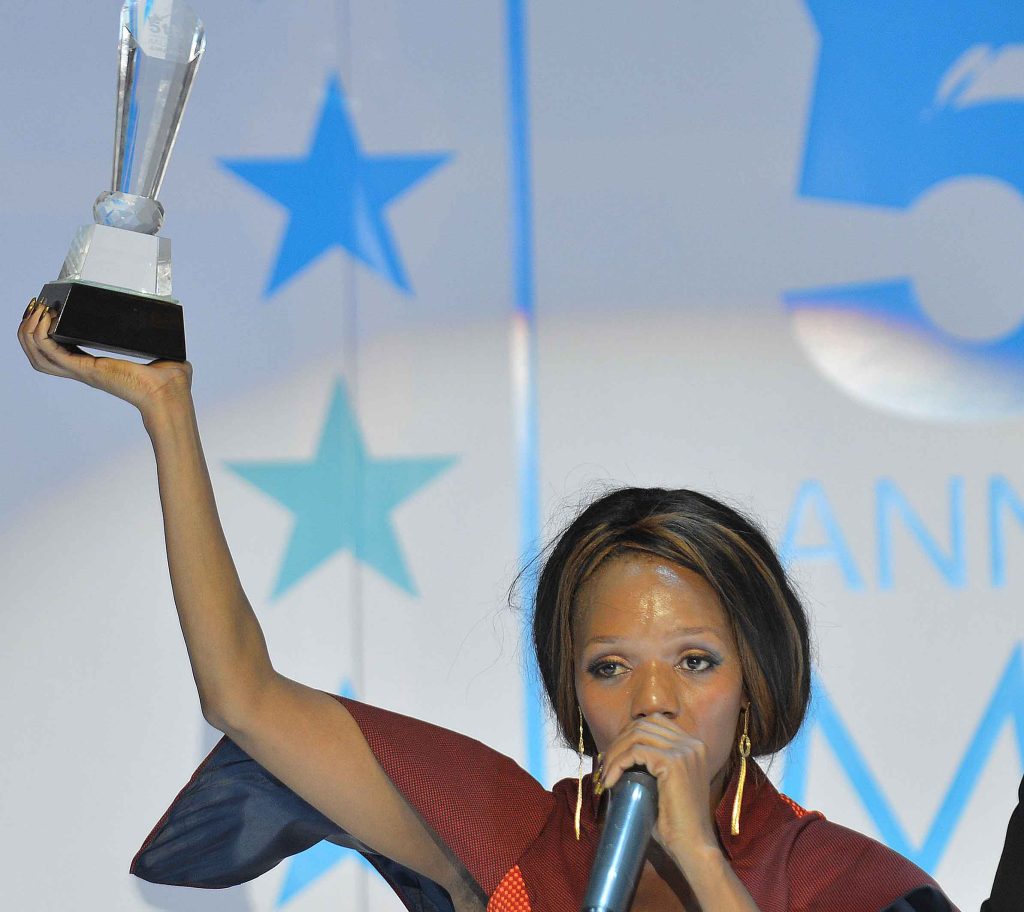 THEMED 'UNITY'
With this year's awards themed 'unity,' the organizer of the event and Total Music Group founder Seabelo Modibe explained that the theme resonates with these awards in particular because there is a lot of individualism in the local music industry. Total Music Group was engaged by BOMU last year to organise, market, coordinate and manage the music awards for a period of five years. "Globally artists are coming together, take a look at Amapiano artists in South Africa, they are united, they are collaborating, they are recording music," Modibe added. He said local artists should spend most of their time in studio recording and collaborating. Modibe further emphasized that general collaboration is a problem that is why they themed the awards 'unity.'
THE BEST VIP EXPERIENCE
With the VIP experience in some local events not up to standard, this year, BOMU has engaged Bambi-Elle Creations which is an events planning and management business. "We are consulting and working alongside Total music group to offer patrons a wholly unique and upgraded VIP experience. It will be a night to remember from the music week conference right to the awards show itself," said Bame Motsomatshukudu, events manager at Bambi-Elle Creations.
Motsomatshukudu emphasized that being a VIP is a credential and this experience will give attendees exclusive networking and socializing opportunities. "We will give patrons access to a VIP dining lounge with local delicacies, a dynamic bar service with our hosts ready to serve and assist. Overall the whole experience will be out of this world".
She said they are adding an extra experience through a tiered-ticketing system offering their target audience two options depending on their budget and what they are looking for. "To boost their perceptions of exclusivity, events planners as per our observation are failing such class by not delivering everything stated on the packages so that's where we come in and guarantee that attendees to get a personalized experience that they desire and deserve."