As Debswana continues to leverage transformation and innovation to shape the future and make life brilliant, the business recognises that what we do does not exist in a vacuum.
Our past, present and future are inextricably intertwined with that of the nation at large; we believe we have a crucial role to play in helping shape prosperity for all in line with Botswana's National Vision and ambitions to transform to a high-income, knowledge-based economy.
Debswana is therefore pleased to support the Government of the Republic of Botswana's Mindset Change nationwide campaign in line with the Reset Agenda. This seeks to foster sustainable, meaningful and transformative strategic thinking and perspective to enable corporate Botswana to thrive and prosper in line with national ambitions.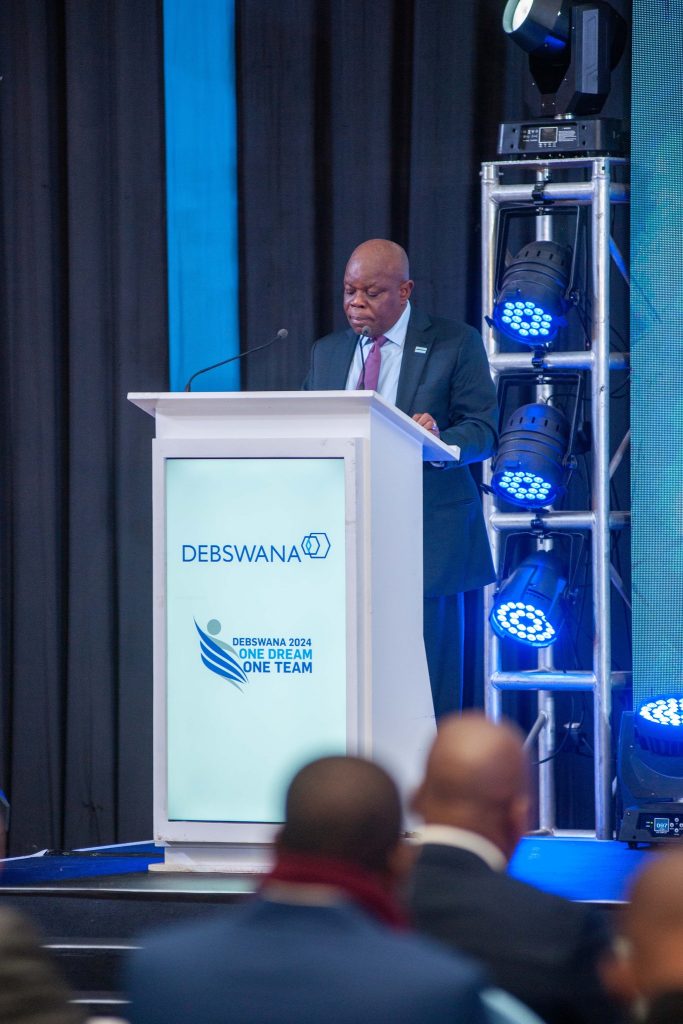 Kickstarting this movement, Debswana this week hosted a series of public and private Awakening Transformational Thinking sessions in Gaborone, delivered by the highly regarded US business strategist, Salim Ismail. The session convened representatives of Government, captains of industry, strategists and transformation specialists from across the country to hear Ismail's perspective on how to unlock and awakening the Exponential Organisations concept that leads to breakthrough outcomes and meaningful impact.
"The Botswana Government, through initiatives like the HE's the President's Reset Agenda, Vision 2036, and the 2011 Research, Science, Technology & Innovation (RSTI) policy, has been steadfast in its commitment to exploring alternative means of revenue generation through diversification of the economy.… Debswana's current strategic trajectory aligns closely with these policy positions, emphasising innovation and technology as drivers of revenue growth.
As such it is imperative for Botswana to actively participate in global innovation ecosystems to safeguard the economy, which has been a global showcase of success. Transforming the Debswana business model will have positive direct implications for the entire Botswana business model," said Minister of Minerals and Energy, Honourable Lefoko Maxwell Moagi.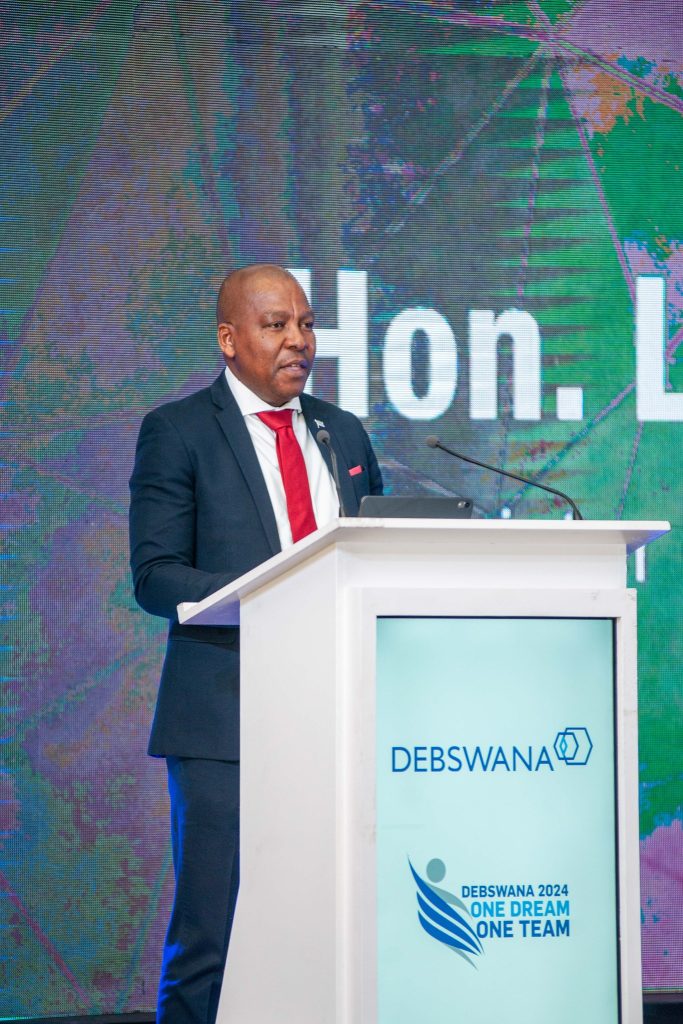 "We are the custodians of our own future; we are duty-bound to step up and help shape it. In this regard, Debswana is privileged and honoured to stand beside Government to help make progress and usher us into a new chapter for Botswana and Batswana. There is much to be learned from Salim Ismail, and we saw tremendous value and opportunity to open up to possible learnings and ideation to our wider community collective. We move forward, together. We transform, together," concluded Debswana Managing Director, Andrew Maatla Motsomi.
Ismail's perspective was incredibly well-received, as was his stature as the Chairman of OpenExO and the bestselling author of "Exponential Organizations" and "ExO 2.0." He is Board Member of X Prize, as well as the Founding Executive Director of Singularity University and a Former VP of Yahoo. He has delivered impactful presentations to executives of major global companies and Heads of State. Known as the go-to guide for 21st-century organisations, his book "Exponential Organizations" has gained widespread recognition. Notably, companies embracing ExO attributes have demonstrated 40x shareholder returns compared to their counterparts, thus making his approach a notable catalyst for Botswana's potential growth and prosperity.