Multinational diversified property investment, management and development company, RDC Properties hosted its latest community collaboration "Ke Dinaledi", an art exhibition in support of renowned local artists, Ronald Kegomoditse and Prince Tom. Held at the heart of the Central Business District, Masa Center, the limited-edition art experience showcased artworks created by both artists as they explored themes around stars.
Speaking to their choice to support the initiative, RDC Properties Chief Operating Officer, Uzoma Anugom said, "We are proud to be collaborating with Ronald Kegomoditse and Prince Tom, two of Botswana's most celebrated sons of the creative industry, to showcase their art. The exhibition provided a lucrative space for the artists to highlight their talent and connect with potential buyers. Our Masa Centre property lends itself as a platform for local artists to showcase their locally inspired ideas, fostering creative exchanges between our guests and the rich cultural fabrics of our community."
Guests on the day enjoyed the rare opportunity to engage with the artists while taking in the creative display. Each artist specializes in a different form of artistic expression. Ronald Kegomoditse excels at prolific contemporary drawing and painting and is informed by his immediate environment. For Prince Tom art is a spiritual medium between him and his mother. He Communicates to her through art and as an act that he is listening to her when he paints. Together, the two artists wish to use unconventional painting techniques as a form of communication to engage and motivate viewers to take away an interpretation of their own.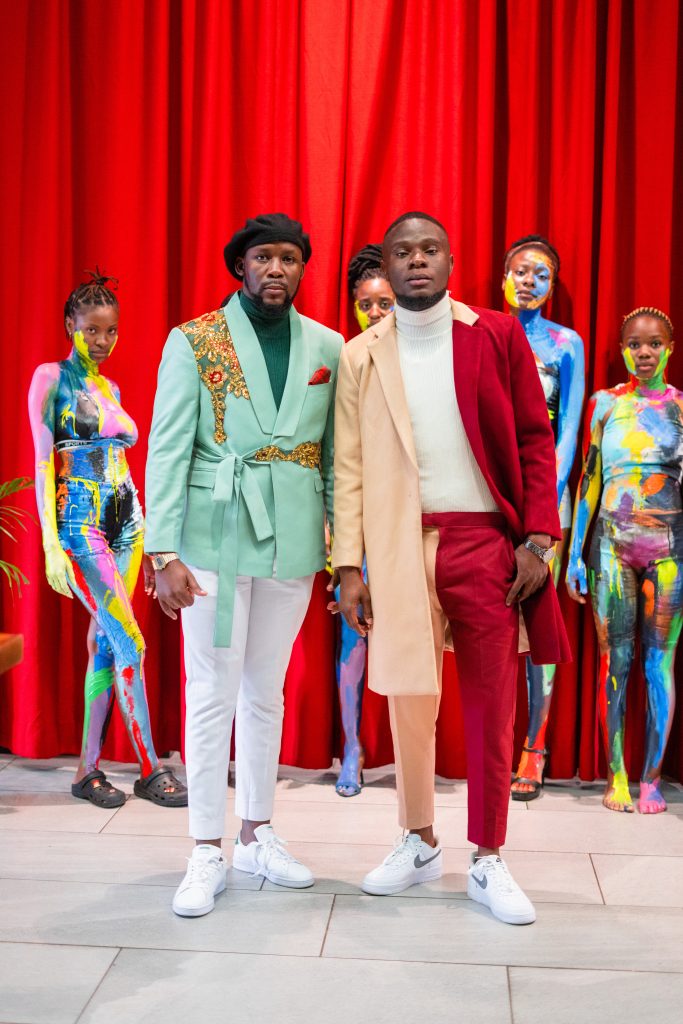 In his artist statement, Ronald Kegomoditse said: "We are honoured to have had the privilege of collaborating with an established brand like RDC in our growth journeys. It is our hope that through this exhibition revelers will be able to see the world through our eyes and understand the beauty that surrounds us."
RDC Properties' Masa Centre has aspired to cultivate a creative hub since since its opening, and to lend itself as a platform for talents from all walks of life to share and present communal artistic and cultural initiatives, workshop, performances and exhibitions. Over the years, the centre has been home to the much-loved Protea Masa Square Hotel Fashion Show.
"Exhibitions are a key facilitator of trade in Botswana's road to building a creative economy. Africa is increasingly known for its creative talent and is one of the continent's biggest exports to the world. As RDC we are thrilled to continue playing a pivotal role in propelling Botswana's local arts to its full potential and understand that we cannot do business alone – we need people and platforms to come together, to enable us to truly shine like stars," concluded Anugom.